We take content's potential seriously, and we take producing powerful podcasts even more so. No more screaming into empty rooms for you. Here's how we roll: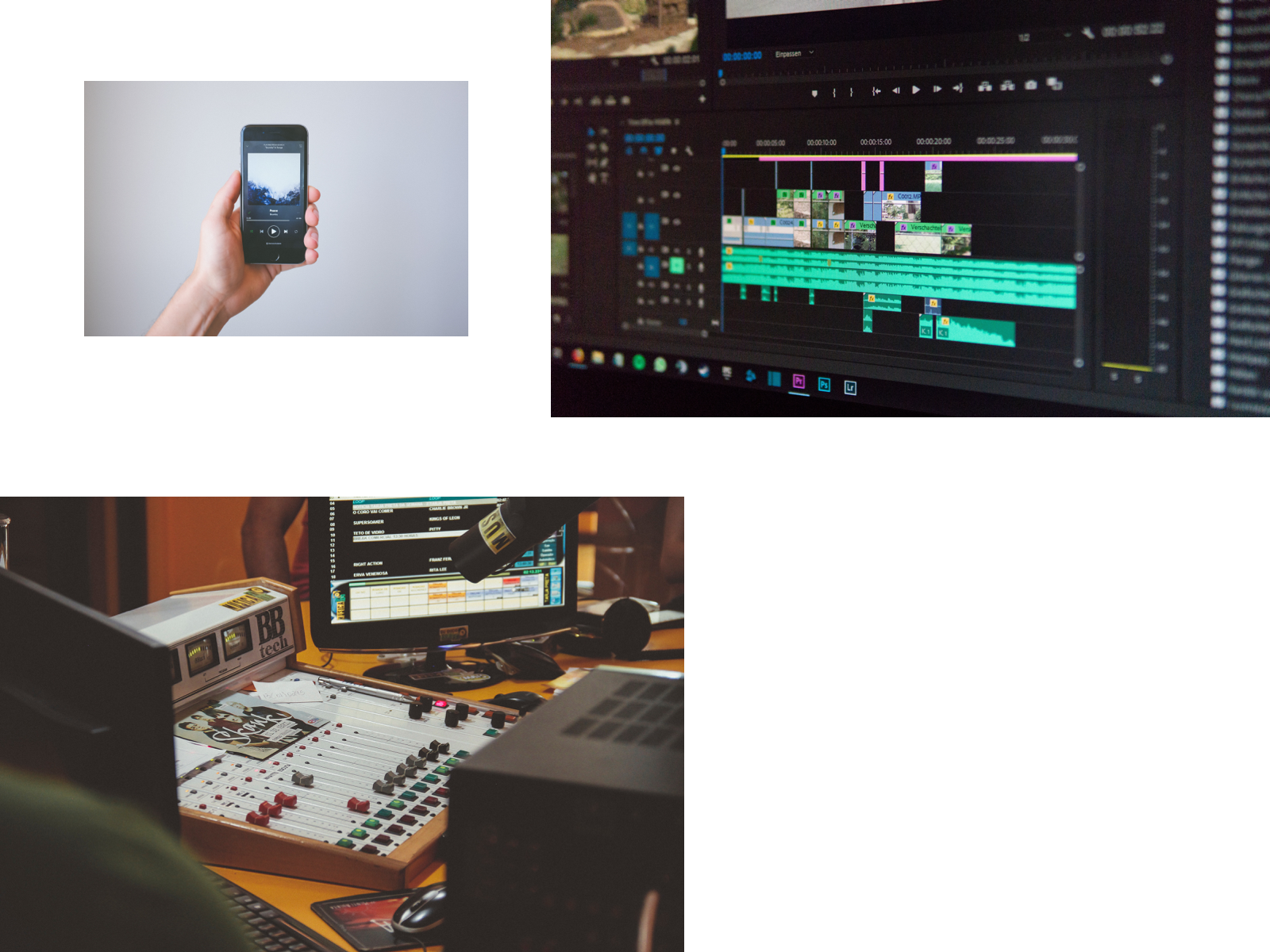 Let's Strategise
It's all about collaboration. What you say matters and how you say it matters, too. We'll brainstorm together to figure out your best path to podcast success.
Let's Plan
What should your podcast be called? What will the format look like? Design cues? We'll help you package your podcast so it's a visually branded experience, not just an audio edit.
Let's Produce
Studio work is (good) hard work. We'll help you hit the right buttons and make the right edits so that your podcast sounds just the way you like it: professional.
Let's Tell the World
Every podcast needs an audience. Once yours is produced, we'll help you promote and distribute to locate and engage yours. Lucky them.