Ep 226 – The Co-Founder of Agua Bonita on Why There's Never Going to Be a "Perfect" Time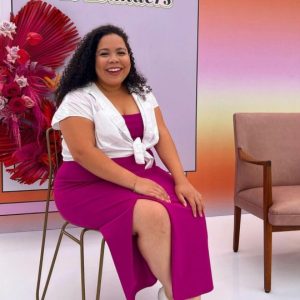 Ep 226 - The Co-Founder of Agua Bonita on Why There's Never Going to Be a "Perfect" Time
When do you know that it's time to step out on your own, peers? For today's guest, Kayla Castañeda, it was losing her job mid-pandemic that made her think, "When life gives you lemons, make aguas frescas." Now, Kayla is the CEO and Co-Founder of Agua Bonita, a drinks company that sells a take on a delicious Mexican drink.
In this episode of Peers2Peers, powered by Shopify, Kayla shares why there's never a "perfect" time for anything in life, how her heritage shaped her business, and why everyone can have an opinion but you're the one building your brand. 
Kayla Castañeda:
How has your family impacted your business, peers? 
Today's guest, Kayla Castañeda, witnessed her grandfather bringing home ripe fruit from the fields of California. The fruit couldn't be sold but rather than wasting it, Kayla's family enjoyed it with a sprinkling of chilly powder or made into the sweet Mexican drink, aguas frescas. 
It's this childhood memory and a sudden change of path that led Kayla to Co-Found Agua Bonita, a modern canned take on aguas frescas. 
In this inspiring episode of family and heritage, Kayla shares the impact her immigrant family had on her, how she cut through the noise of entrepreneurship, and why there's never going to be a perfect time to take a chance. 
Street Cred:
Kayla Castañeda is the CEO and Co-Founder of Agua Bonita, a canned take on the traditional Mexican drink, aguas fresca.
Leaning on her Central Valley, Californian roots where the majority of the nation's produce is grown, she has shaped her business around her heritage. Investors include Pernod-Ricard and superstar Cher. Kayla is also a 30 Under 30 Forbes lister for Food & Drink.