Ep 221 – The Founder of Hand-n-Hand Support on the Toxic Taboos of the Medical Industry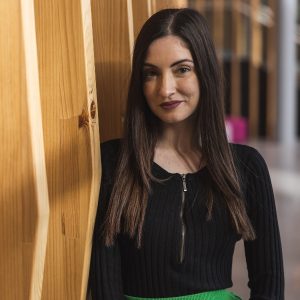 Ep 221 - The Founder of Hand-n-Hand Support on the Toxic Taboos of the Medical Industry
As a child, today's guest Tahnee Bridson suffered from worry and anxiety. But it wasn't until Tahnee was a medical student that she really began to take note of her mental and physical health. After pushing it too far, Tahnee ended up going from a student working in a hospital to a patient, under the care of her colleagues and friends. 
This was just one of the experiences that led Tahnee to found Hand-n-Hand Peer Support. A free and confidential service for medical professionals who are struggling from burnout and trauma. 
In this episode of Peers2Peers, powered by Shopify, we sit down with the 2022 Queensland Young Australian of the Year, as she shares the importance of taking care of yourself first, how to shrug off people's opinions (particularly when in a small rural town), and why you should make a change, even when you don't feel ready to. 
Tahnee Bridson:
If the pandemic taught us anything it's that medical practitioners are the best of us. 
Whether it's caring for sick children, dealing with patient abuse, or donning heavy PPE for years during  COVID-19, there's no doubt that we've all become even more appreciative of the absolutely incredible work that doctors and nurses do for us. 
But whilst they're out there caring for everyone else,  who's looking after them? After losing a doctor colleague to suicide, young medical student and mental health advocate, Tahnee Bridson knew that change had to come from the inside. 
In this open and honest episode of Peers2Peers, powered by Shopify, Tahnee shares her journey in founding Hand-Hand Peer Support, a free and confidential service that provides struggling medical professionals a safe and supportive network. The founder also explores the toxic (and taboo) hierarchical systems in the medical industry, recognising where your emotions stem from, and finding people who are in your corner. You won't want to miss this, peers.  
Street Cred:
Tahnee Bridson is the Founder of Hand-n-Hand Peer Support, a service that provides free and confidential support for medical professionals struggling with trauma and burnout, including from the pandemic. The 3,000-strong social network is run on a voluntary basis by Tahnee and twenty other members. Hand-n-Hand is currently being assessed for a $250,000 government grant and has begun charging organisations for a two-hour mental health training package to fund and expand the service. She was named Queensland Young Australian of the Year in 2022.