Ep 222 – The Founder of Window Dreams Productions on Getting Clear on Your Impact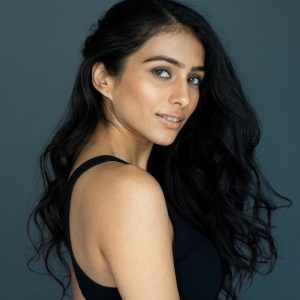 Ep 222 - The Founder of Window Dreams Productions on Getting Clear on Your Impact
Were you bullied in school, peers? Are you being bullied as an adult? There's no denying that bullying can have a profound impact on who we are and how we move through the world. 
This was certainly the case for today's guest, model-turned-filmmaker, Shreya Patel. As the only person of colour in her school in Canada, Shreya felt the cruelty of people from an early age. But rather than letting this define her or crush her spirit, she met up with the bullies ten years on as the best version of herself. Not for them, but for herself. 
In this episode of Peers2Peers, powered by Shopify, the Founder of Window Dreams Productions shares how she overcame her tormentors, why your "private victories" are so important, and how she navigated white systems and structures as a person of colour.
Shreya Patel:
Like many immigrant families, today's guest Shreya Patel felt pressure from her family to choose the "safe" path. And while her family felt that sending a college-aged Shreya to India was the right thing to do, the young woman knew that her destiny was in entrepreneurship. After a sneaky train trip to Mumbai, Shreya began working in her dream industry – fashion. 
Through a series of risk-taking, Shreya ended up as a filmmaker and is now helping to change the world through her storytelling. One example? Her self-made film, 'Girl Up' helped to get a legal bill passed. Huge. Shreya is a shining example of not letting anyone tell you that you can't do something. 
In this incredible episode of Peers2Peers, founded by Shopify, Shreya shares how to take risks to get what you want, how after pushing through fear you can achieve greatness, and how to get clear on the impact you want to make. 
Street Cred:
Shreya Patel is a model-turned-filmmaker and a mental health advocate aiming to tell stories that empower the voiceless. 'Girl Up', Shreya's first documentary as founder of Window Dreams Productions, tackled issues of domestic violence and human trafficking. During the pandemic, she remotely directed the 100-person cast of "Unity- #LOVESPREADS Faster Than Virus"a film showcasing the plight of the human spirit that was selected to close the Munich International Film Festival. She is currently a board advisor for Project EIFL (Educate India Financial Literacy) and is a listee on the Forbes 30 Under 30.