Ep 93 – Getting a Bigger Plate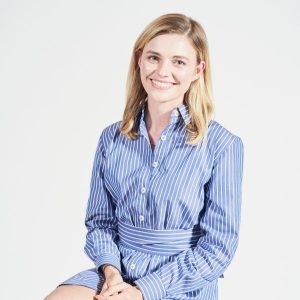 Ep 93 - Getting a Bigger Plate
Whether you're running your own business, juggling university and a social life, or just trying to get through your 9-5, all of us have felt overwhelmed at one point or another. No one knows this more than our latest guest, Katie Prowd. As the founder, director, and CEO of Hypometer Technologies, Katie is all too familiar with wearing multiple hats. But as she reveals, it's all about getting a bigger plate – physically and metaphorically. Tune in to hear how we can get better at juggling multiple roles and how we can focus on achieving great things.
Katie Prowd
Let's face it: we know we shouldn't be trying to accomplish everything at once, but sometimes we just have no choice. 
In the early days of co-founding her business, Katie Prowd was the marketing head, content producer, social media manager, and so much more. That was the norm when it came to being a business owner. 
But as Katie reveals, switching off isn't the answer – it's about how we manage all the bits and pieces that are running through our minds. 
Now, she's the Co-founder, Director, Owner and CEO of Hypometer Technologies, a company leading the predictive analytics space in Australia with Stats Insider and Fantasy Insider.
In this episode, Katie reveals how she co-founded Hypometer Technologies, how she's learnt to manage her multiple roles, and how she dealt with self-doubt.
If you've ever struggled with juggling multiple roles at once, then this is definitely the episode for you.
Street Cred:
Katie Prowd is the co-founder and CEO of Hypometer Technologies,  a company that is revolutionising the global sporting fan's experience by making predictive analytics accessible to the masses. She is also the winner of the 2016 Anthill 30 under 30 Award.
Highlight Reel:
Navigating a change in your path, but not necessarily your passion [10:40]
The importance of overcoming self-doubt [17:00]
Toughing out the early years of Hypometer Technologies [37:00]