Ep 80 – Less Than Polished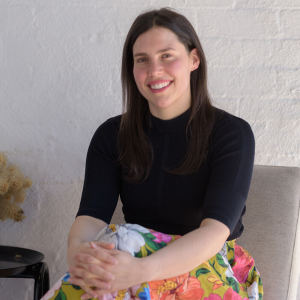 Ep 80 - Less Than Polished
All too often, we believe that we'll be happy once we start a thriving business. Yet, as our next guest Anna Ross reveals, behind the scenes there is often a bubbling storm of insecurity. In this episode, Anna is refreshingly honest about the start behind Kester Black, how she felt after winning the Telstra Business Awards, and why we shouldn't compare our success to others. Anna Ross is the founder and CEO of Kester Black and co-founder of
Arné Skincare.
Anna Ross
While some may look at Anna Ross' glowing list of achievements and see success, it is really not that simple. From crafting tissue flowers as a child to arriving in Australia with only two and a half grand, Anna has always been determined to create something from nothing. This grit eventually led her to start Kester Black, a thriving jewelry business turned premium cosmetics company. 
Although starting a business is no small feat, Anna was curious about how Kester Black stacked up against other Aussie businesses. The result, while stellar, forever changed her perspective around the potential of women-led businesses and the trappings of winning an award. 
In this episode, Anna Ross is refreshingly honest about the origin of Kester Black, the aftermath of winning the Telstra Business Awards, and why we should never compare our success to others. 
Street Cred:
Anna Ross is the founder and CEO of Kester Black, a premium cosmetics brand with an ethical edge. Named Australia's leading ethical beauty brand, Kester Black is leading the charge to a cruelty-free sustainable future within the beauty industry. Anna Ross has also been named Telstra Australian Young Business Woman of the Year, Australian Leadership Awards Emerging Leader of the Year, and Vogue Game Changers 2018. In 2018, Anna became the co-founder and Creative Director of Arné Skincare, a beauty brand that's setting a new standard in anti-pollution skincare. 
Highlight Reel:
How Anna started Kester Black [18:10]
Anna's perspective on persistence [29:05]
The aftermath of winning the Telstra Business Awards [31:03]