Ep 76 – How to Start a Thriving Business in 7 Days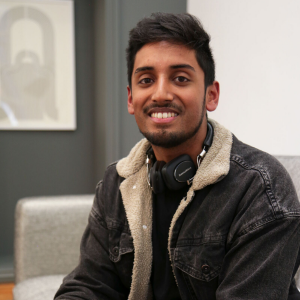 Ep 76 - How to Start a Thriving Business in 7 Days
Starting a business can be an awe-inspiring, fear-inducing mountain that feels way too difficult to climb. Luckily, our next guest Andrew Mitson reveals the key steps to getting started with a bang. Along the way, he reveals the high-level process he uses to overcome his challenges, how we can become more confident, and how to develop perseverance. Andrew Mitson is the founder of First Words Languages and was featured on the Forbes 30 under 30 list. 
Andrew Mitson
We get it, peers. Often it can feel like there are 99 obstacles between you and starting your dream business, and you have zero clue what to do next. Luckily, our next guest is here to reveal his key steps to making a start. Spoiler alert: it's much simpler than you think. 
When Andrew Mitson dropped out of school to pursue entrepreneurialism, he thought he'd stumbled onto something new. But when his business shut down, Andrew was left to teach himself the course and sit his university-entrance exams. 
Where most only see problems, Andrew delights in diving deep to identify  the root cause of a crisis and find a solution. And this he did. In just six weeks, Andrew went from being a high school dropout to achieving a 98% average with offers from Cambridge and the London School of Economics. The secret to his transformation? The power of online education and Andrew's next business idea. 
With his entrepreneurialism spirit revived, Andrew co-founded Up Learn to help students perform at their highest level and achieve extraordinary results. Since its inception, Up Learn has scaled to over 40,000 signups and has a valuation of over £3 million. 
In this episode, Andrew walks us through his high level thought processes when solving a problem and how we can persevere to find a solution. He also reveals his essential steps to starting a business and how we can get started straight away. The stories and lessons he's learnt along the way will inspire you to think differently about your obstacles and keep moving forward. 
Street Cred:
Andrew Mitson is the founder of First Words Languages, a language learning platform that aims to get you speaking a new language in 30 days. He is also the cofounder of Up Learn, a platform that uses AI and neuroscience to help students achieve an A*. Andrew was also featured on the Forbes 30 under 30 list in two categories: Social Entrepreneurs and Youngest.
Highlight Reel:
Andrew's tips on how we can presevere [12:20]
How to start a business in seven days [25:06]
How we can become more confident [30:04]