Ep 69 – The Power of Diversity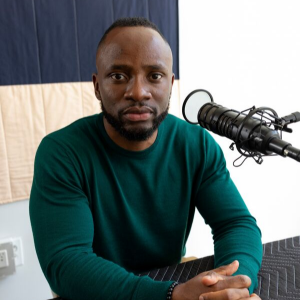 Ep 69 - The Power of Diversity
What does diversity mean to you? For our next guest, Chike Ukaegbu, it's more than just affirmative action or merely meeting a hiring quota. Instead, diversity and inclusion have the power to drive innovation and profitability. In this episode, we come to learn why diversity is so powerful, how to become a better leader, and why it's important to love ourselves first. Chike Ukaegbu is the founder of Startup52 and the youngest person to ever run for President in Nigeria.
Chike Ukaegbu
As a Nigerian studying in New York City, Chike Ukaegbu spent most of his young-adult life searching for his own sense of actuality. It was only when he fully embraced who he was, Chike's eyes were opened (widely)to the power of diversity and how it can humanise and empower all of us.
With a heart for inclusion and a mind for innovation, Chike founded Startup 52, the first diversity focused tech accelerator in New York. Their goal? To create better access to resources and capital for founders from 'untapped' communities, such as people of colour, women, and immigrants.  
Chike's desire for change didn't just end there, though.
He knew that his home country, Nigeria, could achieve an incredibly bright future for its citizens; if only it had the right leadership. Taking a tremendous leap of faith, Chike entered himself into the running and became the youngest person to run for President in Nigeria.
In this episode, Chike reveals why we need to love ourselves, the profitability of diversity, and how we can all become better, more resourceful leaders.
Street Cred:
Chike Ukaegbu is the founder of Startup52, an award-winning diversity focused tech accelerator. This was named one of America's Best Entrepreneurial Companies by Entrepreneur 360 Magazine.  He is also the CEO of Re:LIFE Inc, a non-profit that empowers disconnected youth through entrepreneurship. In 2018, Chike became the youngest person ever to run for President in Nigeria.
Highlight Reel:
Chike's advice for those wrestling with different identities [10:20]
The power of embracing diversity [21:02]
How we can become better leaders [28:43]
The story behind running for president [40:17]