Ep 68 – How to Live a Cloud Nine Life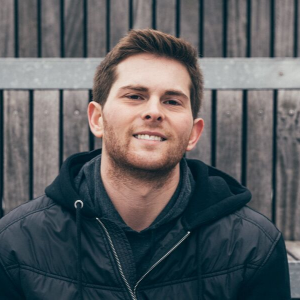 Ep 68 - How to Live a Cloud Nine Life
Cloud Nine; a fleeting sense of euphoria or an attainable way of life? For our next guest, Jordan Gross, living life on Cloud Nine means to live life with ultimate meaning and purpose. In this episode, Jordan reveals how this is actually achievable, and how it often begins by choosing the road less travelled. Jordan Gross is a Tedx speaker and founder of the Cloud Nine Living framework.
Jordan Gross
When do you find yourself tuning into channel Cloud Nine?
When Jordan Gross struck up this conversation with his Uber driver one day, he didn't expect the answer to lead to his next book. But, after learning more about the stories behind the pivotal moments in the lives of those around him, he knew that living a life of fulfilment and purpose was more attainable than he realised.
How? Well, it all starts by picking the road less travelled.
In this episode, Jordan shares the incredible stories that have led him down the garden path to where he is today. From finding his 'professional parent' to achieving his forever-dream to give a Tedx talk, Jordan encourages us all to fling our self-doubt and 'what ifs' out the window and lead a life of hope.
Street Cred:
Jordan Gross is a Tedx speaker and best-selling author of the book Getting COMFY: Your Morning Guide to Daily Happiness. He is also the executive coach and founder of a framework called Cloud Nine Living, where he helps people overcome uncertainty and discover what brings them fulfilment. Jordan's next book, The Journey to Cloud Nine, is coming out in early 2020.
Highlight Reel:
How to find our professional parents [13:10]
The journey to Cloud Nine [22:17]
How Jordan got on the Tedx stage [27:08]