Ep 63 – Engaging With Our Identity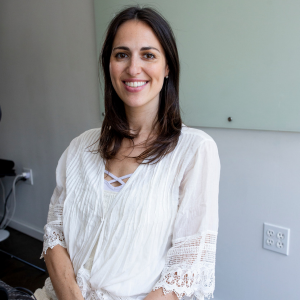 Ep 63 - Engaging With Our Identity
Long before brands and influencers were worrying about Instagram's intricate algorithms, or how to increase engagement, Amanda Slavin was a hop, skip and jump ahead of the curve. In this episode, Amanda reveals the secret sauce behind growing brand engagement, how to connect with others and how we can find our identity. Amanda Slavin is the founder and CEO of CatalystCreativ and was honoured on the Forbes 30 under 30 list in 2015.
Amanda Slavin
An age old adage? The tension of self-actualising. After experiencing multiple identity crises, Amanda Salvin learnt that the only opinion that mattered, was hers and hers alone. It was only upon discovering what she really stood for, Amanda found the courage to use this power for good and make a powerful and positive impact on the lives of those around her.
With brains, heart and hustle, Amanda developed the Seventh Level Engagement Framework, an in-depth study in human behaviour and a way to measure engagement long before social media was a thing. Amanda has since made a name for herself as a marketing strategist and brand engagement expert. By thinking differently about the way people connect with each other, Amanda's award-winning company, CatalystCreativ, has helped numerous brands such as Google, Coca Cola, and WeWork achieve their branding goals. 
In this episode, Amanda guides us on the value of loving ourselves first, how to find our identity, how to avoid the drama on our Instagram feed. 
Street Cred:
Amanda Slavin is the CEO and founder of CatalystCreativ, an award-winning creative engagement and marketing firm that has worked with Fortune 100 companies and a plethora of start-ups and nonprofits such as Coke, Dell, Google and WeWork. She is also an active angel investor, Tedx speaker, and 2015 Forbes 30 under 30 list honouree. 
Highlight Reel:
Amanda's advice to peers who are wrestling with their identity [13:08]
Early challenges of starting a business [21:47]
Advice on grounding ourselves and avoiding drama [26:00]