Ep 60 – Showing Up For the Little Things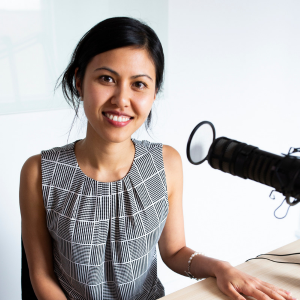 Ep 60 - Showing Up For the Little Things
Even the most passive 11pm peruse on Instagram can make anyone suffer from a serious case of chasing their own tail—shiny trinket after trinket of gratification and praise. In this episode, we meet Vicky Lay and learn her methodology on how to say thank you, next to the labels and show up for what really matters. Vicky is the Co-founder of Zookal, the managing director of Artesian and a 2017 Forbes 30 under 30 recipient.
Vicky Lay
Vicky Lay knows what it's like to sprint after success. After scaling EdTech startup Zookal to the award-winning company it is today, she opted to set her sights on obtaining more than average and single-handedly climbing her way to the top. But for her, the mountain simply wasn't worth the climb; it was the reality that set her spirit alight.
Today, Vicky is the managing director of Artesian, a venture capital and fixed income funds management business. Through every high and low, she laudably remains committed to using her years of wisdom and experience to mentor young founders and foster youth entrepreneurship.
Her best advice? Ditch the labels and learn to stand still. Do you, because no one else can. 
Street Cred:
Vicky Lay is the Managing Director of Artesian, a venture capital and fixed income funds management business. She was also the Co-founder and COO of Zookal, an award-winning company that aims to make students' lives easier through a textbook rental platform and peer to peer e-learning platform. In 2017, Vicky was honoured on the Forbes 30 under 30 list and she now aims to mentor founders and increase the number of women-led start-ups. 
Highlight Reel:
How we can be ok with uncertainty [9:09]
How to figure out where to focus [14:41]
Vicky's advice to early-stage founders [17:08]