Ep 49 – Build a Bag, Build a Future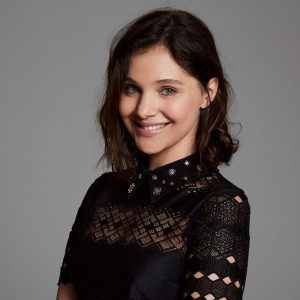 Ep 49 - Build a Bag, Build a Future
All female-led businesses are faced with particular challenges, but Lana Hopkins dug in her heels, designed the perfect tote to match, and powered forward. In this episode, Lana is bold and unapologetic in sharing the lessons she's learnt while navigating her business in a traditionally male-dominated environment. If it's courage you're searching for, look no further.
Lana Hopkins
We've all been there. The frantic search for the perfect bag, moving from site to site, store to store. Some are too big. Others too small. None quite right.
For one fashion-forward female, it was this very search that was a call-to-arms: it was time to take her future (and her accessories) into her own hands.
Always inspired by her environment,  Lana Hopkins decided to take a cue from Build-A-Bear and create an innovative platform allowing women to customise their own handbags. She wanted to give back the autonomy to the women in her life. We're glad she did.
Enter: Mon Purse. The global accessory brand that allows women everywhere to design their perfect handbag and treasured accessory to last. Under Lana's leadership, Mon Purse has globally excelled, earning a spot in the halls of fashion goliaths Selfridges and Bloomingdale's.
Street Cred:
Lana Hopkins is the Founder and former CEO of Mon Purse, the first design-your-own leather handbag and accessories brand that scales mass customisation. Lana was listed as one of the 2017 Top 10 Entrepreneurs to watch by Smart Company and a Young Entrepreneur of the Year finalist in the 2017 World Retail Awards. She was also a Remodista Women2Watch finalist in 2017.
Highlight Reel:
How Lana navigated decision making when it came to her career [8:25]
The story behind Monpurse [15:56]
Lana's advice on growing a company [29:32]