Ep 48 – The Comeback Kid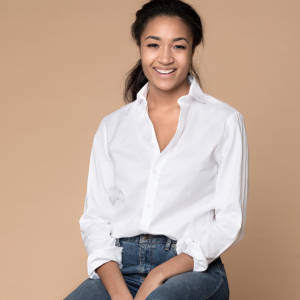 Ep 48 - The Comeback Kid
In our most daring episode yet, our founder Michelle Akhidenor candidly reveals the incredible transformation behind The Peers Project. A recipe spanning two-years and a whole lotta hustle; going through 5 business models in 18 months all the way to the freshest glow-up this brand has ever seen. Spoiler alert: episode may or may not contain us screaming from the rooftops: 'Mama we made it!'
Michelle Akhidenor
We all do it. The infinite and mindless swipe through everyone's highlight reel. The major feeling of FOMO. The even bigger question: am I doing enough?
And while The Peers Project loves a double tap on our Instagram feed, what we love even more is to keep it real. In a world of artifice, we think it's the least we can do.
Throughout the span of our humble existence, we've done it all. We've coached peers near and far, helped other businesses conquer the 'gram, and swapped 'rise and fall' escapades with the cream of the creative millennial crop. Next up? Well, it's something else entirely.
Loyal listeners and newbies alike, it's time to get personal.
Street Cred:
Michelle Akhidenor is the creative tour-de-force and founder behind The Peers Project. After 10-years of traveling the globe, studying foreign languages, and later sharing her talents through peer-to-peer coaching, Michelle stepped outside of her own podcast to transition The Peers Project into a specialist podcast production agency.
Highlight Reel:
The very first business [8:33]
The second failure [18:58]
Third time's the charm [28:25]
Four times lucky [31:14]
Fifth business model [34:53]