Ep 47 – Always Looking Up, Down and Around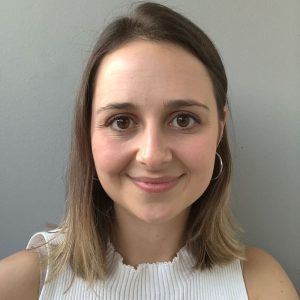 Ep 47 - Always Looking Up, Down and Around
In Episode 45, Ashleigh Streeter encourages millennials everywhere to intentionally identify their passions and take action for good. Her philosophy? Reject the traditional definition of success, and forge a path that's aligned with your own values. It's cool to care. So care a lot, and just do it.
If you're wondering how to forge your own path, determine your passions, or how to let go of the expectations you've placed on yourself, go ahead and press play on this guide to inspiration 101.
Ashleigh Streeter
Travelling beyond your comfort zone. Nodding enthusiastically at things you can't quite comprehend. Laughing at the wrong time. High fives when words fail. We catch things when we travel. Wanderlust, the love bug or – let's be frank, the dreaded Bali Belly.
But, today's guest caught something rather unusual when she was halfway around the world. The entrepreneurial bug. And yes, we've found it's rather contagious.
Ashleigh Streeter's journey as an entrepreneur began far away from home, on a trip to Johannesburg. An inherent global perspective had her instantly taken aback with a case of culture shock, leaving her devastated at the inequality she witnessed throughout the city. Instead of resting on her laurels, Ashleigh turned her outrage into action, marking a mission to find a solution to fight extreme poverty.
Ever since, Ashleigh has been working tirelessly alongside World Vision and the UN to make the world better. She's since achieved phenomenal success in the social entrepreneurship world. We won't say it (but we will): not all heros wear capes. Sometimes they just give a damn.
Street Cred:
Ashleigh was a previous co-founder of Jasiri Australia, which revolutionizes the way young women unlock their potential. She is currently working on a new initiative, Herinfitie.
The Peers Project is not the first to regard Ashleigh as a modern day superhero. In 2018, she was named the youngest ever ACT Woman of the Year and was listed on the ACT Honour Roll for her activism, advocacy, and contributions to the Canberra community. She was also named on the 2018 Forbes Asia's 30 Under 30 list for her work with "Girls Take Over Parliament," a movement to help Australian women and girls find their political voice.
Highlight Reel:
How she gained the courage to work towards solving global poverty [10:37]
Her advice to millennials who don't know what they want to do [15:46]
How she let of the expectation to figure everything out [27:15]
Her tips on not making decisions based on fear [30:29]
How she re-defined success on her own terms [45:00]
The value of pursuing your passion [51:37]