Ep 45 – Getting Your Head in The Game, And Then Some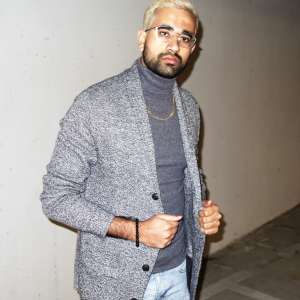 Ep 45 - Getting Your Head in The Game, And Then Some
In Episode 46, Partha reveals how courage is all about perspective; why mistakes are not just important—they're a necessity; and how to find that sweet spot between work and passion. Instead of resting on the sidelines, Partha inspires us to seize our potential and take our shot.
Carpe diem, so to speak. Let's hit the court, shall we?
Partha Unnava
Sport + Business. A match made in heaven or an unlikely fission? For Partha Unnava, a successful combination of the two. Let's play ball, and find out why.
After an unfortunate accident on the court, Partha found himself sidelined with a broken ankle. The silver lining? Extra time; he envisioned a game-changing idea to create crutches that were less torture, more function. This spiralled into a dream to revolutionise the healthcare system and led to Lasso, a company creating medicine solutions enabling injured patients to move with dignity and confidence. Slam dunk, you say. From half court, we respond.
From the first quarter, Partha's intentions in redefining what it means to be a CEO were clear. Aka; he's not one—he's a coach. A friend. And it's not just business he's captaining, it's a team. This winning mentality was everything he needed to score the point that skyrocketed Lasso from a humble startup to playing in the big leagues. And we couldn't be more excited to rally from the sidelines.
Street Cred:
Partha is the Founder and CEO of Lasso, a company that creates revolutionary products that help athletes perform at 100%. Since founding the company, Partha has been named on the 2015 Forbes 30 under 30 list, featured on CNN and was even invited to the White House to present to President Obama.
Highlight Reel:
Finding that sweet spot between work and passion [10:15]
Gaining the courage to do something new [14:15]
How Partha coaches his team [27:00]