Ep 30 – The Co-Creator of The School of Bots On Growing Into Your True Potential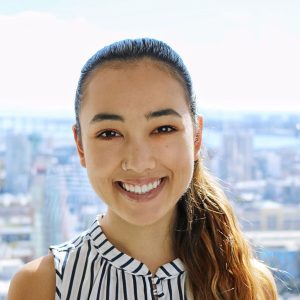 Ep 30 - The Co-Creator of The School of Bots On Growing Into Your True Potential
They say great things can never come from within a comfort one. In this episode, we discover just that from business owner Natasha Takahash, in this candid case for never resting on your laurels. Natasha co-created a leading global Chatbot education brand, which has laudably educated over 2,500 people across 30 countries.
Natasha Takahashi
The idea of travelling in order to find ourselves is common among millennials, perpetuating the belief that to become our true selves we must challenge our circumstances of comfort and escape the mundane abroad.
Raised in Orange County, US; surrounded by successful business people to becoming a digital nomad, Natasha Takahash's diverse life experiences to-date have shaped her decisions and helped her to create the lifestyle she's always envisioned.
While Natasha has spent the majority of her young adult life moving from country to country, she wholeheartedly believes that what we are actually looking for can be found within ourselves. She has found that experiencing different environments and undertaking continual self-reflection is the key to unlocking our true potential.
Street Cred:
Natasha co-created what is now a leading global Chatbot education brand, The School of Bots. Her business works to support entrepreneurs in building powerhouse bots that scale marketing, sales and operations with intimacy and automation. Within a short 10-month period, The School of Bots has educated over 2,500 people across 30 countries.
Highlight Reel:
How she gained the courage to work towards solving global poverty [10:37]
Her advice to millennials who don't know what they want to do [15:46]
How she let of the expectation to figure everything out [27:15]
Her tips on not making decisions based on fear [30:29]
How she re-defined success on her own terms [45:00]
The value of pursuing your passion [51:37]