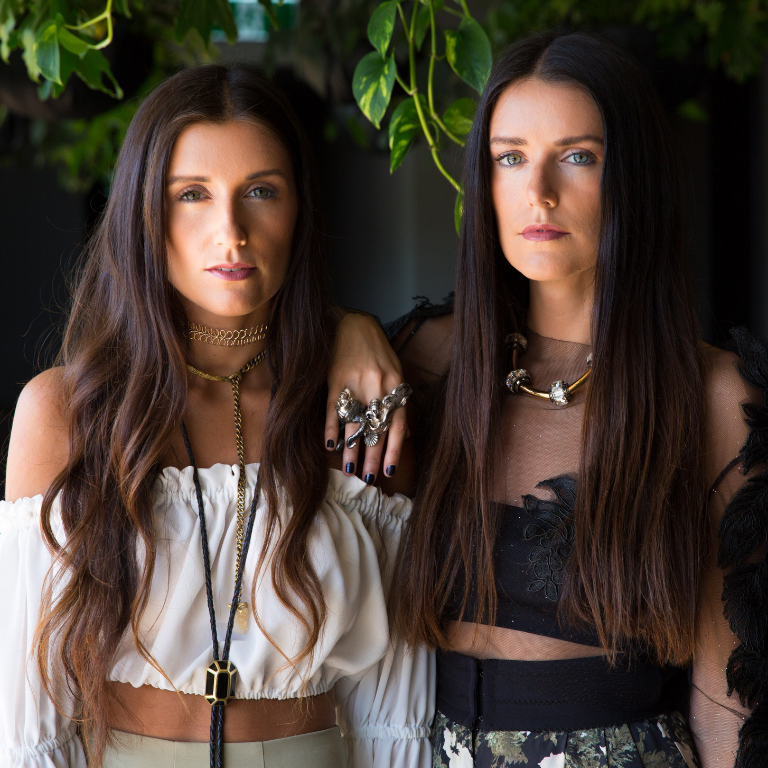 Ep 28 – Seizing Confidence & Gaining Independence As A Woman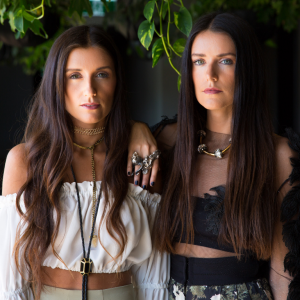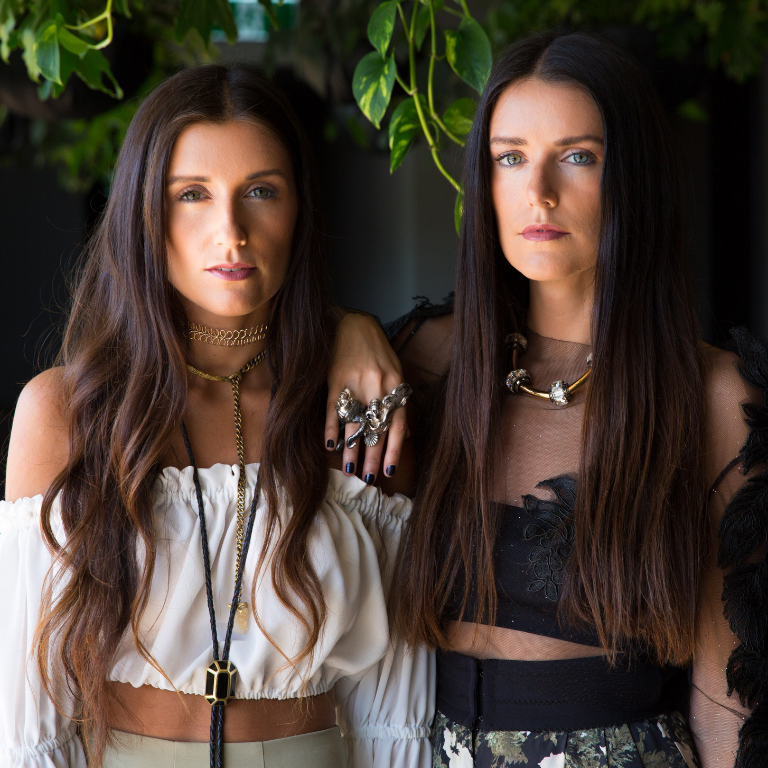 For many of us growing up, empowered female role models were few and far between. Without them, and in situations where traditional gender roles have prevailed, it can be difficult to see ourselves (I'm speaking to all of our female peers out there) as strong and independent women. Today's guests were fortunate enough not to have this issue.
Jess and Stef Dadon grew up surrounded by strong women and were empowered to be whoever and whatever they wanted from a young age. With an uber stylish grandmother who didn't take no for answer, the Dadon sisters were blessed with a unique style and always wanted to pursue a career in fashion despite the challenges that would entail.
However, it wasn't until they began collaborating on a joint fashion blog and got noticed at Paris Fashion week that their dream began to take off.
Jess and Stef Dadon are the founders of How Two Live, a highly successful fashion blog, and Twoobs, a unique line of shoes. They have become recognised as the 'twins' of the fashion world and are widely known for launching their shoe line 'Twoobs' at New York Fashion Week for $500.
The girls have collaborated with big fashion brands like Gorman, been recognised in Grazier and graced the front page of the Huffington Post. More recently, Jess and Stef launched 'Two Good', a grant application for women looking to receive funding and business mentorship for their side hustles.
In this episode, you will learn:
How Jess & Stef grew up surrounded by strong and empowered women that taught them the importance of going after what you want [2:25]
How close they are despite a five year age gap [4:43]
How they were interested in fashion from a young age, dreaming up an idea of creating what they called 'Dadon House' where you could shop their wardrobes [5:37]
How Stef started a vintage label called 'Up And Comers Fashion Market' with a close friend when she returned from backpacking around Europe [6:28]
How both Jess & Stef didn't know exactly what they wanted to do straight out of university [9:09]
How they believe strongly in the idea of a 'side hustle' and have recently opened up a grant application called 'Two Good' where over 150 female entrepreneurs have applied to receive $5000 and business mentorship [10:47]
The importance of being content to initially, do work for free in order to progress yourself and create opportunities down the line [14:01]
The importance of having a partner or co-founder when you're trying to build something and get something off the ground [15:51]
How the two were written about by Grazier UK after having crashed a show at Paris Fashion Week [17:30]
Why they came up with the idea to launch their shoe label 'Twoobs' at New York Fashion week for $500  [20:14]
How it wasn't until they realised the power of video, that they were able to have the Huffington Post pick up their story of launching their label for $500 [21:21]
Why they're big believers of not letting budget get in your way [22:37]
The importance of learning from mentors in order to fast-track [32:03]
The importance of being open to criticism so that you can iterate and produce the best results [34:55]
Plus so much more!
Key resources: