Ep 233 – The Best of Times, The Worst of Times: 2022 Recap with The Peers Project Founder & Business Strategist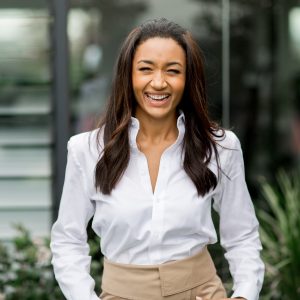 The Best of Times, The Worst of Times: 2022 Recap with The Peers Project Founder & Business Strategist
What a year, peers. As 2022 comes to a close and OOO email signatures are beginning to be written, we thought it'd be the perfect time for a recap. In this very special episode of Peers2Peers, powered by Shopify, TPP Founder Michelle Akhidenor gets on the other side of the mic. Interviewed by TPP's Business Strategist Kim Kerton, the duo shares the highs and lows of 2022, why they're challenging the idea of hustle and what the future of TPP holds. Don't miss this one. 
Michelle Akhidenor:
Week in and week out, The Peers Project Founder Michelle Akhidenor interviews inspiring, millennial entrepreneurs. 
Now, she's getting on the other side of the mic. In this very special 2022 wrap up, powered by Shopify, Michelle sits down with The Peers Project Business Strategis, Kim Kerton to discuss the year's best and worst times as a business leader. 
From being able to take a two month holiday to the month where it (seemingly) all came crumbling down, Michelle opens up about the realities of running a business and how she manages a growing team. With years of experience between Michelle and Kim, this ep explores the reality of being your own boss and what you don't expect in the entrepreneurial game. We can't wait to see what 2023 has in store. 
Street Cred:
Michelle Akhidenor is the Founder and CEO  of The Peers Project, one of Australia's leading podcasting agencies. Michelle Founded TPP in 2017 and has since gone on to win 7NEWS Young Achiever Awards Finalist and work with clients including Shopify, Alibaba Group, Indeed and more. Kim Kerton is The Peers Project's Business Strategist. Kim has over a decade of experience in the media including the radio business, branded content, sales and leadership.