Ep 220 – One of Australia's Most Eminent Immigration Lawyers on Finding Balance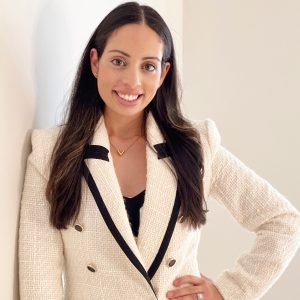 Ep 220 - One of Australia's Most Eminent Immigration Lawyers on Finding Balance
Too often as entrepreneurs, we can attribute our success to luck. But as this episode's guest reminds us, the road to building something that is ours is a road paved with hard work.
The hard work of finishing your university degree. The hard work of accruing the skills you'll need in your professional journey. Maybe the hard work of climbing the corporate ladder, or making the money you'll need to support yourself once you take the plunge. 
The hard work of, in the case of Marial Lewis, moving from Cairo to Tasmania, then ascending from paralegal to partner in the legal world, before making the leap and starting her own firm, Crossover Law Group.
In this episode of Peers2Peers, powered by Shopify,  Immigration Lawyer Marial Lewis takes us through the challenges and privileges of a career in the world of law. The piles of work that have to be waded through in order to help your clients, and the reward of being recognized by your professional community.
Marial Lewis:
Perhaps no industry has the stigma of an oppressive work life like the legal industry. The journey from paralegal to graduate to solicitor to partner is adorned with piles of paperwork, late nights, strict bosses, and looming Court dates.
As a recent law graduate, it can feel like there's not much to look forward to. Or, that you have an impossible journey ahead. Which is why it's so astounding that by 25 years old, today's guest Marial Lewis was already the partner at the Sydney Law firm she'd joined as a graduate only three years earlier.
A diligent student, diligent worker, and diligent mother, Marial had the drive to not just become a champion of the legal world, but to give back. By narrowing in on the field of immigration law, and achieving her accreditation (while nine months pregnant), Marial has founded Crossover Law Group: a new type of law firm that exists to help persons and corporations arrange their immigration needs and navigate the Australian Court system. While running her own firm, she also teaches migration law at UNSW, and is the mother to two children. Marial is the definitive example of balancing an extreme work schedule with the fulfilling family responsibilities waiting for her at home. 
In this episode of Peers2Peers, powered by Shopify,  Marial discusses her meteoric ascension through the legal world, from graduate to founder, and the lessons she learned along the way: working hard for yourself and others,  figuring out exactly what you want, and achieving it. 
Street Cred:
Marial Lewis is an accredited specialist in immigration law. A rising star in the legal world, Marial achieved partner at Teleo Immigration Lawyers at the age of 25, then went on to become the Principal Solicitor and Founder of Crossover Law Group: a "new-type" of law firm focussing on immigration law.
In 2022, Marial added to an extensive list of legal accomplishments when she was featured on the Forbes 30 Under 30 list for contributions toward social impact. As well as being a mother of  two children, she is also an Associate Teacher in migration law at UNSW. Marial frequently speaks on migration law at national and international conferences.