Ep 219 – The Co-Founder of Augmentus on the Road to Independence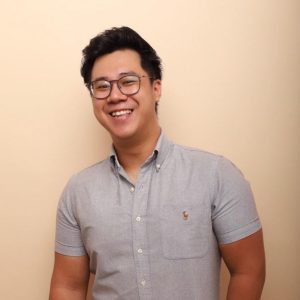 Ep 219 - The Co-Founder of Augmentus on the Road to Independence
In a classic game of word association, perhaps some of the terms you most readily relate to being an entrepreneur are  "adventure", "risk" and "reward". But some terms you maybe don't consider are "validation" and "quantifiable research".  
While taking the plunge is an essential step in going out on your own, doing the work is just as essential. Knowing that your venture will succeed beyond your own premonition and dedication, that a market exists for your product or skills, and that people are willing to pay for them.
In this episode of Peers2Peers, powered by Shopify,  Daryl Lim Co-Founder of Augmentus takes us through the journey from stable income (pre-venture), bootstrapper, all the way to raising his first round of funding. Daryl explains how his company managed to develop its product through these various stages, and how that landed Augmentus as a world-leading, no-code robotics platform.
Daryl Lim:
Dollars and cents, peers. As entrepreneurs, you can't avoid the financial realities. For most of us, in the beginning we're bootstrapping: keeping the enterprise afloat using our own funds, hoping that we can grow to the point of attracting investors or sponsors.
But that's not the whole reason we do it. For this week's guest, the decision to venture out had less to do with monetary benefit, and more to do with regret. Daryl Lim describes himself as following his ambition not for practical reasons, but for moral and philosophical ones. His start-up, Augmentus was a chance for him to be true to himself. However, he's still managed to succeed and grow in a pragmatic industry and has embraced the necessary utilitarianism demanded of good leaders.
His robotics and manufacturing company has now secured two rounds of funding and is now staring down a third. But for Daryl, the fiscal side of the business was less challenging than the human-side. Like many business owners, he found managing people more complex than managing dollars. 
In this episode of Peers2Peers, powered by Shopify,  Daryl discusses his road to independence and what he has learned are the three responsibilities that a Co-Founder can't outsource: profitability through client acquisition, defensive ability and competitiveness, and company finances. 
Street Cred:
Daryl Lim is the Co-Founder of Augmentus, a no-code robotics platform used by the world's leading robotics and advanced manufacturing companies. Since its inception in 2022, Augmentus has moved from strength to strength, by allowing non-technical users to program industrial robots.
Daryl is a self-described "radical opportunist", with a bachelor's degree in economics and computing. Before Co-Founding Augmentus, he was head of product and operations at Edge Neo. In 2022,  Daryl was listed amongst Forbes 30 under 30.