Ep 216 LONDON TOUR – Female Startup Club Founder Doone Roisin on Distilling Success for Women-in-Progress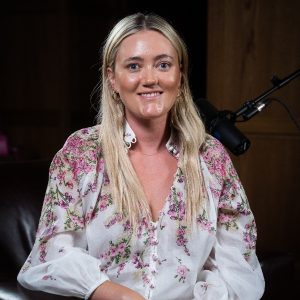 Ep 216 LONDON TOUR - Female Startup Club Founder Doone Roisin on Distilling Success for Women-in-Progress
The third guest on the London Podcast Tour had especially humble beginnings. Growing up in regional Queensland, Doone Roisin learned to hustle, and drew inspiration from her single mum who strived to not just survive, but live the best life she could.
This is what drew Doone to entrepreneurship: the chance to wake up every morning and feel good about what she is doing. 
In this episode of Peers2Peers, powered by Shopify, Doone talks about her journey from regional Queensland to media powerhouse and podcasting superstar. The tips and tricks she used to get where she is today, and value she gets from sharing those same tips and tricks with her enormous community of female entrepreneurs, Female Startup Club. 
Doone Roisin:
When we talk about entrepreneurism, we tend to focus on the grind: the struggle, the adversity, the time constraints, the financial woes. But of course, there are so many more elements to the journey. One such element, described by guest Doone Roisin, is experimentation. Following your own path presents a unique opportunity to try new things, and find out what's right for you. It's a chance to live a life that a lot of people miss out on. To throw stuff at the wall, and see what sticks.
Doone knows a lot about experimentation, having worked at and started her fair share of startups. She learned the true meaning of "startup"  while working at online retail giant The Iconic, back when it was just "picnic tables and internet dongles", a time she calls the best of her life. But as the company grew, she felt her creative powers could be better used elsewhere. And they were. Since then, she's built a powerful personal brand and strongly recommends that building a personal brand be agenda item number one for any entrepreneur. 
In this episode of Peers2Peers, powered by Shopify, Doone talks about growing a range of startups, and the insider knowledge, the "magic" as she calls it, that she wants to share with the world through the Female Startup Club.
Street Cred:
Doone Roisin is the founder and host of the internationally-acclaimed Female Startup Club podcast. Female Startup Club provides guidance and inspiration for thousands of small business owners and entrepreneurs from around the world.
A digital marketing expert, Doone has worked for global brands such as Snapchat, IMG, and The Iconic. Recently awarded the Australian Young Achiever of the Year, Doone's is a UNSW New Wave Founders Mentor. Her podcast has 380+ published episodes and ranks amongst the top 0.5% of podcasts globally.