Ep 214 LONDON TOUR – The Founder of "F*ck Being Humble" on Being Unapologetically Proud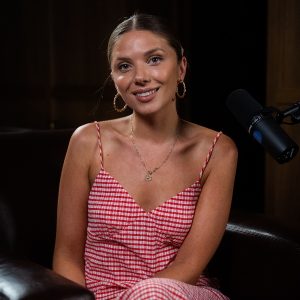 Ep 214 LONDON TOUR - The Founder of "F*ck Being Humble" on Being Unapologetically Proud
F*ck Being Humble isn't just a book, it's a global movement which is peeling away hundreds of years of repression, modesty and societal norms: the idea that certain people, specifically certain types of people, are better seen than heard. 
In this episode of Peers2Peers, powered by Shopify, Stefanie Sword-Williams shares the journey of starting a provocative brand in her mid-twenties, the resilience and perseverance paramount to successfully navigating criticism when you're changing the status-quo, and why she doesn't listen to the unsolicited advice of "men from Middle-America on Linkedin".
Stefanie Sword-Williams:
As the first guest speaker of the Peers2Peers London Podcast Tour,  Stefanie Sword-Williams speaks to the potential London provides for the up-and-coming millennial hustler: networking their way from zero to hero.
But none of the opportunities, in London, or elsewhere, are achievable without the brand of self-belief that Stefanie has made a name advocating for: unapologetic confidence. It's this confidence that can help carry a struggling professional through the trials and tribulations of the modern workplace. A lesson Stefanie had to learn the hard way, moving through the world of advertising.
In this episode ofPeers2Peers, powered by Shopify, Stefanie talks about growing a business, a brand, or a book from day one, and the importance of setting realistic goals, taking small steps, understanding your energy levels, and ultimately backing yourself.
Street Cred:
F*ck Being Humble is an online platform, event series, and book that aims to change the way the world views self-promotion, founded by public-speaker, entrepreneur, and storyteller Stefanie Sword-Williams. Stefanie  has spoken at Google, Unilever, Bumble, SmartWorks, and many other leading industries about making professional development "less shit"  through her real, relatable,  and honest style of inspiration. Stefanie is a Forbes 30 Under 30 2020 listee.