Ep 213 – The Co-Founder Of AFC Collection On Adapting Your Business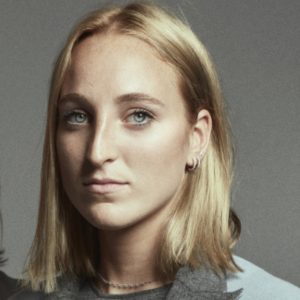 Ep 213 - The Co-Founder Of AFC Collection On Adapting Your Business
Often when thinking about buying a home, we're so concerned with purchasing the walls and the roof that filling it with furniture is a second-thought. But what if you could create that "home" feeling as soon as you sign the papers? This feeling is what spurred today's guest, Audrey Joris into Co-Founding AFC Collection, a modern furniture leasing company. 
In this episode of Peers2Peers, powered by Shopify, the entrepreneur shares the value in being a leader, grasping the gap in the market, and the importance of having people in your network that challenge you.
Audrey Joris:
What's been your greatest lesson in your entrepreneurial journey, peers? For today's guest it was learning to "adapt, adapt, adapt". 
Being an entrepreneur entails many small steps. It also means trial and error, and as the Co-Founder of AFC Collection, Audrey Joris discovered early on, you can't wait for perfection before leaping into your journey. You simply have to adapt until it's a jewel. In this episode of Peers2Peers, powered by Shopify, Audrey shares her jewels of wisdom including the FOMO that comes with being an entrepreneur, the power in taking time off, and why it's the small steps that lead you to greatness. 
Street Cred:
AFC-Collection, founded by Audrey Joris and Augustin Bown, sells and leases 40 modern furniture brands from its online store and showrooms. Its first location debuted in Brussels, with plans for a Paris opening. In 2021, they doubled turnover to 1.3 million EUR compared to 600,000 EUR when they launched in 2020.