Ep 212 – The Co-Founder Of Fore Transit On Being Intentional In Who You Build With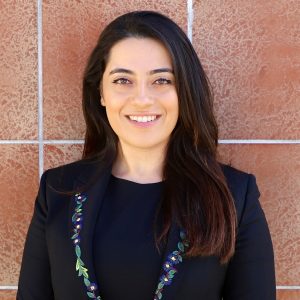 Ep 212 - The Co-Founder Of Fore Transit On Being Intentional In Who You Build With
Sometimes, being a dual citizen can feel like straddling two worlds. You're always two halves, identifying with both, and perhaps never fully feeling like you're "home". However, being a dual citizen, or simply a citizen of the world, can give you opportunities and values that you'd never have otherwise. 
Today's guest, Radin Rahimzadeh is an Iranian-American who credits her immigrant parents and citizenship as the reason for her Co-Founding the sustainable transportation company, Fore Transit. In this ep, Radin shares how to harness the immigrant value of gratitude, finding joy in the ecosystem around you, and why we should be giving back 110%. 
Radin Rahimzadeh:
Have you ever been told 'No', peers? How about 'No one will buy that', or 'That's already been invented'. How did you feel? Discouraged? Disheartened? 
Or, did it make you even more sure of your path? 
Today's guest, Radin Rahimzadeh, was told exactly that by a group of professors when she presented her idea of making transportation more sustainable. And rather than listening to what they said, Radin kept going and Co-Founded, Fore Transit. She followed her intuition, and now it's paying off. 
In this ep of Peers2Peers, powered by Shopify, Radin shares why you need to follow your intuition, how to be intentional with who you do business with, and finding the balance in being a dual citizen. 
Street Cred:
Radin Rahimzadeh is the co-founder of Fore Transit, a company that's finding sustainable ways to move goods and people. Radin co-invented patent-pending aerodynamic kits with her Co-Founder that improve truck efficiency by up to 21%. Fore Transit also has an IoT device to track air-quality metrics of vehicles in its network. Fore Transit has raised $250,000 and expects revenue of $2 million in 2022. Radin is a Forbes 30 Under 30 listee for Manufacturing and Industry.