Ep 211 – The Founder Of Binar Academy On The Disadvantages Of Toxic Productivity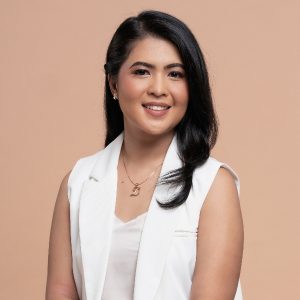 Ep 211 - The Founder Of Binar Academy On The Disadvantages Of Toxic Productivity
We all know that your experiences as a child shape the course of your adult life. But what if your childhood was made up by ranking systems, competition, and lack of recognition? This was the case for today's guest, Dita Aisyah. 
Now, Dita is the Co-Founder of learning app, Binar Acaedmy. In this episode of Peers2Peers, powered by Shopify, Dita shares how she got out of the toxic productivity loop, why she urges people to make a difference with their one, precious life, and that it's okay for your priorities to shift.
Dita Aisyah:
How many hours a week do you spend on social media, peers? While social media can be great for networking and connecting with your circle, there's no denying that we can quickly rack up many hours of mindless scrolling. But what if personal development and education was just as addictive as your bed-time binge? 
That was today's guest mission when she Co-Founded, Binar Academy. Dita Aisyah is now the Chief Business Development Officer of Indonesia's first learning app for technology skills. 
In this fascinating episode of Peers2Peers, powered by Shopify, Dita shares the reverse culture shock that led to the idea, why you need your own definition of success to motivate you, and how to manage both your time and emotional energy when building a business.  
Street Cred:
Dita Aisyah is the Co-Founder of education technology firm, Binar Academy. Through its app, Binar offers bootcamps, webinars and courses on topics like digital marketing, software development and data analysis. Their mission is to transform learning experience; to make it as fun as watching Netflix and as addictive as scrolling Instagram feed.
In March 2021, it raised an undisclosed seed funding round led by Teja Ventures, a women-focused VC firm headquartered in Singapore. Dita is a Forbes 30 Under 30 listee.