Ep 210 – The Founder & Director Of The Social CliQ On Going All In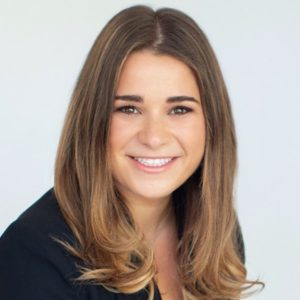 Ep 210 - The Founder & Director Of The Social CliQ On Going All In
'Taking the plunge', it's a phrase you hear often but how many examples do we have of people actually doing it? Today's guest, Talia Datt, did just that when at 22 years old she founded The Social CliQ, a marketing agency specialising in social media. Now, Talia has two businesses, creating her second business, The Content CliQ during the pandemic. 
In this episode of Peers2Peers, powered by Shopify, Talia shares how she found the courage to take the entrepreneurial plunge at a young age, how to keep your eyes peeled for life-changing opportunities, and the value of working for free at the start of your entrepreneurial journey.
Talia Datt:
When have you known that something wasn't right for you, peers? For today's guest, Talia Datt, it was just two months into her corporate career that she realised something was amiss. 
Thankfully, Talia listened to her gut and forged her own path by launching the digital marketing agency, The Social CliQ. Now, her two (yes, two) agencies are projected to have an income of $2.2m for the 2023 financial year. Huge.
In this episode of Peers2Peers, powered by Shopify, Talia shares how she took the leap of faith while her peers were doing the "right" things, the privilege of having youth on your side, and how to ask yourself the one important question; 'What do you have to lose?'
Street Cred:
Talia Datt is the Founder and Director of The Social CliQ, a digital marketing agency that's maximising business' footprint across social media. In November 2021, Talia and The Social CliQ team launched The Content CliQ – an agency that specialises in content creation for TikTok and connects brands and creators around the world. 
Talia has been featured in Australian print outlets such as the Australian Financial Review, Inside Retail, Kochie's Business Builders and Insider Small Business. She was a 2020 Finalist for MBN's Young Entrepreneur award and is now a Forbes 30 under 30 listee.