Ep 209 – The Co-Founder Of Inspirit On Becoming Okay With Failure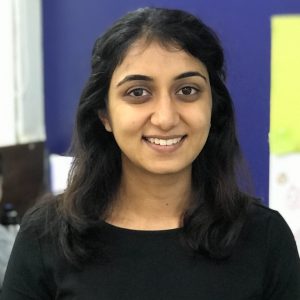 Ep 209 - The Co-Founder Of Inspirit On Becoming Okay With Failure
Have you ever been at the forefront of something, peers? Today's guest, Amrutha Vasan, was a pioneer of using virtual reality in education settings during her studies at Stanford University. Now, she's the Co-Founder of Inspirit, a VR company providing K-12 science coursework for students. 
In this episode of Peers2Peers, powered by Shopify, Amrutha shares how her experience at school led her to making education more accessible, the culture shock of living between India and the U.S, and the blurred lines around "the fallback option".
Amrutha Vasan:
Many of our parents simply want the best for us. And, if you're the child of immigrants, the pressure to have stability can be felt tenfold. So what do you do when your path doesn't lead you to becoming a lawyer, engineer or doctor? 
In this episode of Peers2Peers, powered by Shopify, we sit down with Amrutha Vasan. As the Co-Founder of VR company Inspirit, Vasan was going against her family profession of medicine. But the result has led her to helping children and students across the world. 
In this ep, Amrutha shares how she got bold with taking risks, why you need to become okay with failure, and the unspoken toll of entrepreneurial success.
Street Cred:
Amrutha Vasan is the Co-Founder of Inspirit which provides user-generated collections of K-12 science coursework and supplements such as virtual labs and VR simulations for education. The business, based in Palo Alto, California, has raised $3.6 million and the staff has grown to 32 full-timers in the U.S., India, Russia, Israel and the Philippines. Amrutha is a graduate of Stanford University and a Forbes 30 Under 30 listee.