Ep 208 – The Co-Founder and CEO Of Cellfion On The Power In Pausing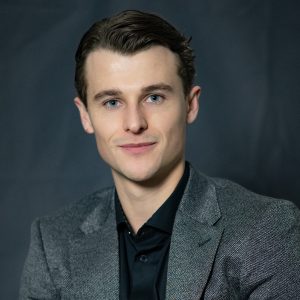 Ep 208 - The Co-Founder and CEO Of Cellfion On The Power In Pausing
What did your childhood give you, peers? For today's guest, Liam Hardey, his unique childhood spent in elite football gave him skills in discipline, grit, and consistency. Now, Liam is the Co-Founder and CEO of Cellfion, a Swedish start-up company that's working to transition Earth to clean energy.

In this episode of Peers2Peers, powered by Shopify, Liam shares why your past path can help your future, what it's like to lead a start-up that has over a decade of research behind it, and how to pick yourself up when you're down.
Liam Hardey:
In the entrepreneurial game, taking a break can seem like the worst business decision. How can you keep the vehicle moving if the wheels come to a stop? But here's the thing, peers. Sometimes the best ideas and the best version of you can have a chance to breathe when you take your foot off the gas. No one knows that more than today's guest, Liam Hardey. Previously a child elite football player, it was taking a break as a teenager that reignited his passion for the sport. And while he's no longer an athlete, he is the CEO of a start-up that's helping to change the world. 
In this episode, Liam shares why there's power in pausing, why we shouldn't overthink the small things, and why the best people won't be the easiest to work with.
Street Cred:
Liam Hardey is the Co-Founder and CEO of Cellfion, a Swedish start-up company founded in 2021 that manufactures and develops nanocellulose, ion-selective membranes for electrochemical energy and conversion devices  to serve as components for clean energy. To start, the company is working with the most abundant biopolymer on the planet: nano cellulose derived from wood. Liam is a Forbes 30 Under 30 listee.