Ep 204 – The Founder of Pivt On Why We Should All Be Open To Pivoting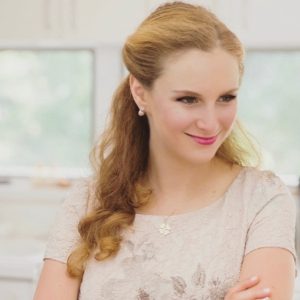 Ep 204 - Why We Should All Be Open To Pivoting
How do you come up with business ideas, peers? Is it from sitting in a quiet room ​​— waiting for the moment to come to fruition? Or, is it from finding a solution to an issue you've experienced yourself? There's no right or wrong answers, peers. However, for this week's guest, Lynn Greenberg, it was through moving to a new city and starting  from  scratch that led her to found the Pivt app in 2019. 
In this episode of Peers2Peers, powered by Shopify, Lynn shares how her app pivoted from its original use, why she had to adapt when big investors came knocking, and how entrepreneurship can be the way to make a dent in the world.
Lynn Greenberg:
There's a saying, peers. 'You don't need everyone to love you, just a few good people.' The same can be said for entrepreneurship. Maybe not everyone will love your product or service, but if a handful of customers do  (and they keep coming back and spreading the word), then you can build something truly great. 
Today's guest, Lynn Greenerg, is the Founder of Pivt, an app designed to improve employee turnover and enhance  the work of remote and relocating employees. In today's episode of Peers2Peers, Lynn shares why you can never be too close to your customer, how to get narrow before expanding, and why, if you build something that a small portion love, you can help to solve a problem.
Street Cred:
Lynn Greenberg is the Founder of Pivt Enterprise, a platform for businesses to support their relocated, mobile and remote workers. Initially a consumer app to help people moving and traveling adjust to a new city, Pivt Enterprise now works with seven companies directly and has board members including Randi Zuckerberg and Evan Segal. Lynn is a Forbes 30 Under 30 listee.