Ep 200 – The Peers Project Founder On The Power Of Persistence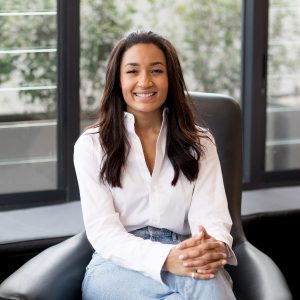 Ep 200 - The Peers Project Founder On The Power Of Persistence
It's an exciting episode, peers. Today, we are releasing our 200th episode. That's right. 200 interviews, 200 guests, 200 chances to hear from the best young entrepreneurs around the globe. 
In this week's episode of Peers2Peers, powered by Shopify, Host and Founder Michelle Akhidenor celebrates just how far we've come. You won't want to miss this short but sweet episode, peers.
Michelle Akhidenor:
Five years ago, Host and Founder of Peers2Peers, Michelle Akhidenor jumped on a plane and headed to New York City. After leaving her "safe" job in finance, Michelle knew what she wanted to build; a community of like-minded, entrepreneurial spirits who could help other people to live the life of their dreams. 
But how did she get here? In this special celebration of 200 episodes, Michelle shares an insight into her journey, how to work to figure out what you don't know, and why the cliche is true – consistency and persistence truly do pay off. 
Street Cred:
Michelle Akhidenor is the Founder and CEO of leading Australian podcast agency, The Peers Project. As well as producing podcasts for visionary brands such as Indeed, Alibaba Group and Forever New, Michelle also hosts conversations with some of the world's most inspiring millennial entrepreneurs featured on Forbes 30 Under 30 lists and TEDx stages.