Ep 195 – The Co-Founder of Mustard Made on Being Locked & Loaded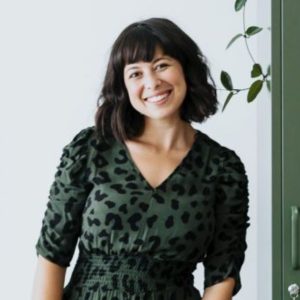 Ep 195 - The Co-Founder of Mustard Made on Being Locked & Loaded
When was the last time you owned a mistake, peers? In our society of perfectionism, mistakes are seen as something to be avoided – at all costs. But what if there's power in them? 
In this episode of Peers2Peers, powered by Shopify, we hear from Becca Stern, one of the Co-Founders of homeware brand, Mustard Made. What began as a small seed has grown into a global brand that sells colourful lockers to bring joy to your home. 
The Co-Founder shares her experience with "whisper ideas", how she build a global brand and team, and why making mistakes is human.
Becca Stern:
Sometimes, it takes reaching a low point to realise what you're made of. Nothing was more true for today's guest, Becca Stern. 
After moving to Australia from the UK with a new baby at the age of 21, as well as a partnership split in the middle of house renovations, Becca realised she had to create her own luck. The creative got to work rebuilding her life in Newcastle, Australia before forming Mustard Made, a locker-homeware business. Founded with her sister Jess, who is based in London, the cross-continent duo have built a brand that's as playful as the two of them. 
In this episode of Peers2Peers, powered by Shopify, the entrepreneur and Co-Founder shares what it's like to work with your sibling, the privilege of pursuing creativity, and the importance of gratitude. 
Street Cred:
Becca Stern is the Co-Founder and one half of Mustard Made, a homewares brand that specialises in lockers that are as unique as you. Founded with her sister Jess, the duo now boast over 122K followers on Instagram and have an eye-catching array of lockers that are sold globally.