Ep 192 – The Founder of Amplify On The Mindfulness Mindset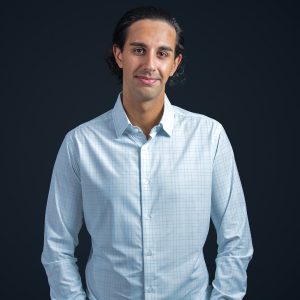 Ep 192 - The Founder of Amplify On The Mindfulness Mindset
Most of us will remember a time where we've tried to fit in. From the school yard to the office, figuring out where you belong can be challenging. Throw in class differences and privilege and it's a whole different level of 'Keeping Up With The Joneses'.
In this illuminating episode of Peers2Peers, powered by Shopify, we hear from Kieran Mathew, General Manager of Equip Foods and the Founder of Gen Z marketing agency, Amplify. The entrepreneur shares how he got caught up in the material and monetary, why we need to detach from external validation, and how to get back to your roots to keep your feet on the ground. 
Kieran Mathew:
Whilst the taboo is slowly changing, mental health struggles are still something rarely spoken about in the public forum. But for today's guest, a battle with Generalised Anxiety Disorder left him reevaluating what he wanted out of life. 
Kieran Mathew is the Founder of marketing agency Amplify and the current General Manager at Equip Foods. Whilst originally starting businesses for monetary gain, it was through discovering meditation and struggling with medication that a whole new way of entrepreneurial spirit emerged. 
In this episode of Peers2Peers, powered by Shopify, Kieran shares how his scarcity mindset caught up to him, why meditation is his key to success, and how his practice helped him discover what truly lit him up.
Street Cred:
Kieran Mathew is an entrepreneur based in Toronto and the Founder Amplify and the General Manager at Equip Foods. Begun during his university days, Amplify helped global brands such as  L'Oréal, PepsiCo, Lyft, Nestle, and more to grow in the Gen Z market through research, digital, and experiential marketing. 
Now, Kieran is building Equip Foods, doctor-developed whole-food blends for healthy sports performance. The entrepreneur has shared musings on Gen Z, influencer marketing, and entrepreneurship in Adweek, Inc, Forbes, The Huffington Post, Strategy, and was recently listed as a Forbes 30 Under 30 recipient.