Ep 190 – The Founder Of The Broadway Sinfonietta On How The Playing Field Isn't Even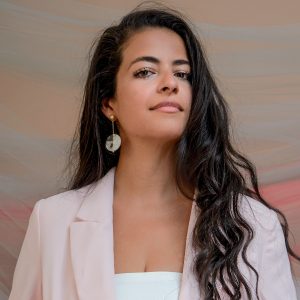 Ep 190 - The Founder Of The Broadway Sinfonietta On How The Playing Field Isn't Even
Have you ever had a teacher who inspired you, peers? What about one who tore you down? 
The latter was the experience of Macy Schmidt whose drama teacher restricted her wings instead of helping her to open doors. Luckily, Macy found her way through another door and into the world of broadway. 
In this open episode of Peers2Peers, powered by Shopify, Macy, the Founder of orchestral collective the Broadway Sinfonietta, shares how we can get better at proactively going after what we want, why a bad mentor shouldn't throw us off course, and how following your heart can lead to greatness. 
Macy Schmidt:
As an adopted child growing up in the U.S., it didn't take long for today's guest to realise that the playing field is uneven. After learning "how to play politics" at a young age, Macy Schmidt, the Founder of The Broadway Sinfonietta used every opportunity created and given to her to work her way up in the cut throat world of broadway. 
Now, Macy is lifting up other female-identifying and women of colour musicians through her work. In this episode of Peers2Peers, powered by Shopify, Macy shares what it's like being the only women of colour in the room, how she made it in the (often nepotism-driven) world of theatre, and why we shouldn't be burning ourselves out over things that don't ignite us. 
Street Cred:
Macy Schmidt is the Founder of The Broadway Sinfonietta, an all female-identifying, majority women of colour orchestral collective showcasing the excellence of BIPOC women musicians on Broadway and beyond.
Named a 2021 "Woman To Watch on Broadway", Macy's work has been featured in NBC, CBS, Rolling Stone, The New York Times, The Washington Post, Elle, Teen Vogue, and more. She's an alumni of the University of Florida and a Forbes 30 Under 30 listee.