Ep 184 – The Founder of Ete Swimwear On Taking Smaller Steps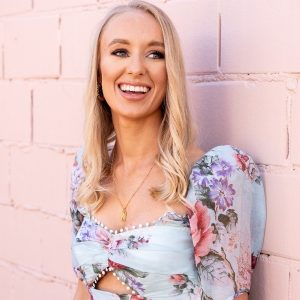 Ep 184 - The Founder of Ete Swimwear On Taking Smaller Steps
Did you know that by the age of 7 we have inbuilt sets of beliefs that become increasingly difficult to change? That's right, before you're even a teenager you're already programmed to see the world in a certain way. But there are ways you can change it. 
Today's guest, Jessica Williamson describes it as "stepping off the path". In today's episode powered by Shopify, the entrepreneur and business coach shares her tips for rewiring your brain, how that can help you reach your goals, as well as why the small steps are the key to achieving the big moments.
Jessica Williamson:
When have you reached your limit, peers? Is it when you can't get out of bed? When your body is screaming at you to slow down? Or maybe it's when your work is no longer lighting you up? Everyone has different limits but one thing's for sure, burn out is not a good place to be. 
For today's guest, Jessica Williamson, it was when adrenal fatigue hit her like a truck and the two-hour commute to the office drained her energy, that she knew she needed to make a change. 
After listening to her body and heart, Jessica branched out as an entrepreneur and has scaled four businesses in the five years since. In this episode of Peers2Peers, powered by Shopify, the business coach and entrepreneur shares how she got out of a dark (and unhealthy) place, the power of human design work and figuring out what success really means to you.
Street Cred:
Jessica Williamson is an award-winning entrepreneur and mindset and business coach. She's run four businesses in the last five years but found her passion in helping other female entrepreneurs unleash their potential. 
Jessica's swimwear brand, Ete Swimwear was showcased at New York Fashion Week in 2016 and the entrepreneur was a WA state Finalist in the Telstra Business Women's Awards in 2017.