Ep 182 – The Founder of Yondr Money On Disrupting Your BS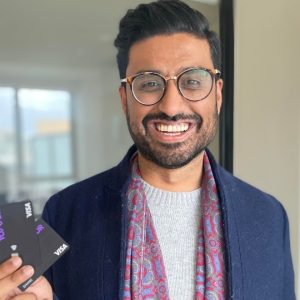 Ep 182 - The Founder of Yondr Money On Disrupting Your BS
While most entrepreneurial advice is to ignore the critics, sometimes… we should pay attention. We're not saying listen to people constantly slating your ideas but, today's guest found that sometimes receiving criticism can disrupt your own business BS. 
Because if everyone is positive, how do you grow? In this episode of Peers2Peers, powered by Shopify, we sit down with fintech disruptor and Founder of Yondr Money, Shane Chanel. In today's ep, Shane shares how he dealt with critics, why family will always be his rock and what disrupting a new industry looks like.
Shane Chanel:
What is your entrepreneurial idea trying to solve, peers? Whether it's giving someone a stepping stone or to fix an every day issue, each great idea comes from noticing discomfort.  For months, today's guest Shane Chanel wrote down every inconvenience he experienced. Forcing himself to ask how he could make life better not just for himself but for those around him as well. 
In today's episode of Peers2Peers, powered by Shopify, Shane shares how he created his disruptive vision, why we should celebrate the small wins, and how to deal with noisy critics.
Street Cred:
A self-described professional problem solver, Shane Chanel is the Founder of Yondr Money, a fintech platform that is set to disrupt the banking space. Shane has gained a Bachelor of Commerce from Deakin University and previously worked as a financial advisor and stockbroker.