Ep 181 – The Founder of The Peers Project On Always Asking For More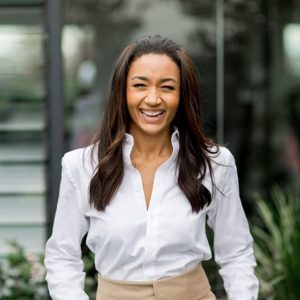 Ep 181 - The Founder of The Peers Project On Always Asking For More
While we've been busy interviewing guests for the Peers2Peers podcast, our Founder and CEO Michelle Akhidenor felt it was time to get on the other side of the mic and share her story. 
In this solo episode, created for Michelle's keynote speech at the 2021 #ColourFULL conference, The Peers Project Founder shares why she began  Australia's leading podcast agency, how her biracial identity shaped her path, and why we should all be asking for more. 
Michelle Akhidenor:
Ever wondered how The Peers Project came to be? How about the story of the person (usually) doing the interviewing? 
In this special solo episode, our CEO & Founder Michelle Akhidenor shares the keynote speech she delivered at #ColourFULL Conference – Australia's first leadership and entrepreneurship conference by women of colour, for women of colour and allies. 
In today's episode, powered by Shopify, Michelle gets on the other side of the mic to honestly share her experience of growing up as a biracial woman of colour in Australia, how her fearless drive got her in front of some of the greatest millennial minds in the globe, and how, through asking for more, she wound up monetising a thriving business.
Street Cred:
Michelle is the Founder & CEO of The Peers Project. Launching in 2018, The Peers Project produces podcasts for visionary brands from Fortune 500s to national powerhouses and venture-backed startups. 
In 2021, Michelle became an Australian Podcast Awards Finalist and was shortlisted for the B&T 30 Under 30 Entrepreneur Award. The Peers Project also became a 2021 Pause Awards Winner for business innovation.