Ep 179 – The Co-Founder of Toybox Labs On Going Against The Grain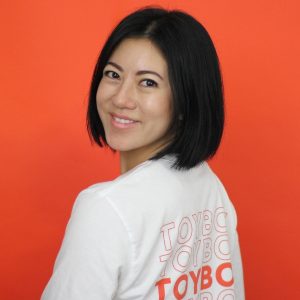 Ep 179 - The Co-Founder of Toybox Labs On Going Against The Grain
As the daughter of immigrants, Jenn spent her childhood in a strict routine. While her parents just wanted the best for her, Jenn knew she was destined to pave a new kind of way for her family. Going against the grain, Jenn left her corporate role as a product designer to launch a brand that would go on to make a difference to children around the world.
In this Peers2Peers episode, powered by Shopify, the Co-Founder of Toybox Labs shares the bravery of chasing your dreams, why we should all follow what feels right and the importance of a solid network.
Jenn Chin:
Do you ever find yourself thinking, peers… why me?! Why should I start this business? Who am I to lead a brand? Sometimes our hardest battles aren't getting other people to believe in us, but to find the strength to believe in ourselves.
In this episode of Peers2Peers, powered by Shopify, we sit down with Jenn Chin, the Co-Founder of 3D printing device Toybox Labs to discuss the struggle of imposter syndrome, how mistakes are the building blocks of success, and why leaning on your support network can be the difference between making or breaking a venture.
Street Cred:
Jenn Chin is the Co-founder of Toybox Labs, a 3D printing device that gives children access to toys. The $299 printer can be set up in five minutes, with kids being able to choose from a catalogue of 2,000+ toys or design their own creations. Toybox Labs was featured on entrepreneurial programme, Shark Tank and has raised $2 million dollars in Legendary Ventures. Jenn has a degree in Computer Science and Graphic Design from California Polytechnic State University and is a Forbes 30 Under 30 listee.