Ep 174 – The Co-Founder of Capitalixe On How To Be The CEO Of Your Life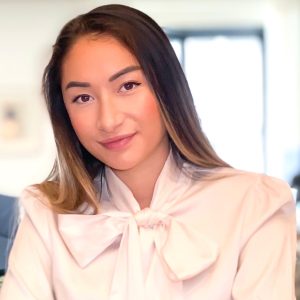 Ep 174 - The Co-Founder of Capitalixe On How To Be The CEO Of Your Life<br />
When did you realise you were an entrepreneur? For Lissele Pratt it was when she created a jewellery business at the age of 16. After selling her jewellery at London's infamous Camden Market, today Lissele is a Forbes 30 Under 30 listee and the Co-Founder of fintech company, Capitalixe.
In this Peers2Peers episode, powered by Shopify, Lissele shares her tools for achieving big dreams, the power of following your gut and why we are all the CEO of our own lives.
Lissele Pratt:
How many homes did you live in as a child? Two? Three? Today's guest spent her formative years in thirty (yes, thirty) different places. From Spain to Thailand, Lissele Pratt never really felt at home but that hasn't stopped her from living a unique, entrepreneurial life.
In this episode of Peers2Peers powered by Shopify, the Co-Founder of financial tech company, Capitalixe, shares how being constantly out of her comfort zone led her to cultivate risk taking skills, the ever-present gender divide in finance and how she achieved great things without a formal education.
Street Cred:
Lissele Pratt is the Co-Founder of financial tech company, Capitalixe. Her company develops cutting edge solutions for global payment providers and leading financial institutions. Originally based in London and now, Portugal, Lissele is also a Forbes 30 Under 30 listee.