Ep 170 – The Founder of Bangn Body On Finding Your Own (Skincare) Solution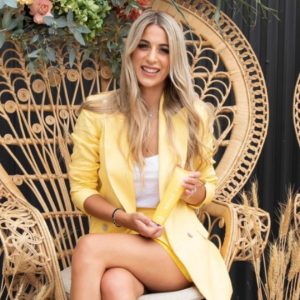 Ep 170 - The Founder of Bangn Body On Finding Your Own (Skincare) Solution<br />
In her early twenties, Priscilla Hajiantoni was working a corporate job and was on her way to owning a property with her partner.
But, like many entrepreneurs before her, Priscilla felt called to something bigger than the dream of the 'white picket fence'. After years of researching, trialling (and working to fund it), Priscilla launched the beauty brand, Bangn Body.
The skincare line is an internet sensation, selling out in just 8 hours when it launched in MECCA. In this episode of Peers2Peers, Priscilla shares how she did it, why she sells a solution not an aspiration and how the power of a supportive partner can help you dream big.
Priscilla Hajiantoni:
Growing up, Priscilla Hajiantoni watched as her mum ran her beauty salon. From the customer interaction to how her mum made women not just look good but feel good, it seemed it was in Priscilla's blood to take a similar path.
It wasn't until she was struggling with skin issues in her early adulthood that Priscilla found her solution. Now, Priscilla is the Founder of Bangn Body, an Australian-based skincare brand that is helping people to heal and love their skin.
In this episode of Peers2Peers, powered by Shopify, Priscilla opens up about resigning from her corporate job four weeks before launch, why you should separate friendships from business relationships and how she created a sell-out beauty brand.
Street Cred:
Priscilla Hajiantoni is the Founder & CEO of Australian skincare brand, Bangn Body. The entrepreneur has an Associate Degree in Business and Marketing from RMIT University and is a Forbes 30 Under 30 listee.