Ep 166 – The Entrepreneurial Economy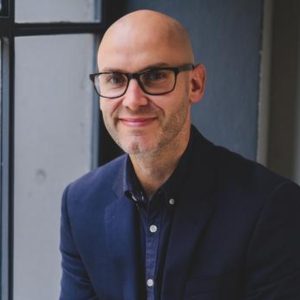 Ep 166 - The Entrepreneurial Economy
The pandemic has taken every single one of us on our own individual, and collective, roller coaster rides. But can you imagine starting a job heading up marketing in the Asia Pacific region for a company that spearheads the democratisation of e-commerce? Well that was what Robin Marchant was faced with in January of 2020 when he joined Shopify. In this episode, Robin shares everything he learned, and continues to learn, about how the Covid-19 pandemic changed e-commerce. Robin also shares his wisdom on omnichannel marketing in a digital-first world and how Shopify creates a more diverse global economy.
Robin Marchant:
Marketing in an ever-changing, globalised world is an artform. It's a daily assessment on shifting sands. Chuck in a global pandemic and you've got your work cut out for you. If you were to take on the role of Head of Marketing for Shopify in the APAC region, some might even call you mad.
That's exactly what Robin Marchant did in January of 2020, mere months before the world changed forever. Most certainly, the pandemic poured rocket fuel on consumers' relationship with e-commerce. Robin tells us that in 2020, we hit fast forward to 2030 as merchants understood they needed new ways to get closer to their consumers. Shopify was (and still is) at the centre of this accelerated e-commerce environment.
Shopify's platform has done one key thing for both merchants and consumers: it has removed friction. The platform democratises access to entrepreneurship, which in a mid and post-pandemic world, has never been more relevant or impactful.
In this episode, Robin explains how "everything changed." From attitudes to sustainability; brands' approach to retaining customer loyalty; omnichannel marketing versus traditional retail and the necessity for brands to translate their offline identity to online environments, Robin gives us the scoop.
Street Cred:
Robin Marchant is the Head of Marketing for APAC at Shopify. Over the course of his 18+ year career, he has delivered growth across tech start-ups, publicly traded, private equity backed and mature organisations using marketing, brand, digital, cx, product marketing, demand generation and sales enablement.