Ep 163 – The Pursuit of Passion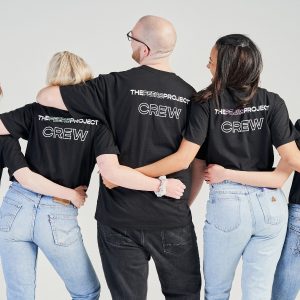 Ep 163 - The Pursuit of Passion
As entrepreneurs, working with a mission is ingrained. The inherent nature of working for a better future keeps us committed when the going gets tough. In every Peers2Peers episode, we ask our clever guests: What's the value in pursuing what you're most passionate about?
The answers can reveal so much about a person, their mission and of course, their passions. In this special episode, we weave together some of our most insightful answers from the best millennial entrepreneurs around the world and hope that you walk away armed with the fire to keep pushing.
Enjoy, peers.
The Peers Project:
It's clear that the past 18 months have been tough. The uncertainty, the cancelled plans, the questioning of whether it's all worth it. We've been there with you, peers. That's why in this special Peers2Peers episode powered by Shopify, we have collated some of the most insightful answers to our question: What's the value in pursuing what you're most passionate about?
You'll be hearing from Kin Fertility Founder, Nicole Liu, Sophia Danner-Okotie, the CEO of Black-owned boutique Besida, Kaitlyn Barclay, Founder of the creative agency, Scout Lab, and so many more brilliant minds.
We hope you enjoy this unique episode as the answers are always insightful, never boring and can reveal so much about why us entrepreneurs do what we do.