Ep 162 – Slow is Smooth and Smooth is Fast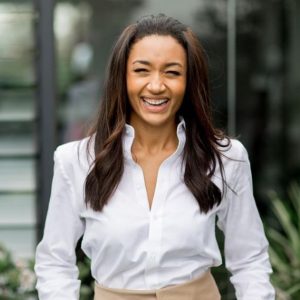 Ep 162 - Slow is Smooth and Smooth is Fast
We're three quarters through 2021, peers. While you may be wondering if you've "done enough" for your business this year, our Founder and CEO, Michelle Akhidenor wants you to know that it's okay to take your foot off the gas for a hot minute.
In this honest and vulnerable solo episode, Michelle opens up about her mental health after launching a new podcast, the benefits to herself and her business since taking a breather, and why slow and steady can win the race after all.
Michelle Akhidenor:
Are you a high achiever? Do you thrive in pressure cooker environments where you're treading your own path and building a new future? If that's the case then you're not too different from our Founder and CEO, Michelle Akhidenor.
After burning herself out during the first part of the year, Michelle has learnt (the hard way) that despite what we've been taught, slowing down may in fact be the key to progress.
In a rare Peers2Peers solo episode, Michelle shares what this year's entrepreneurial journey has taught her, the reality of poor mental health after launching a new project and the value of sitting in stillness. Let's get candid, peers.
Street Cred:
Michelle Akhidenor is the Founder and CEO of leading Australian podcast agency, The Peers Project.
As well as producing podcasts for visionary brands such as Indeed, Alibaba Group and Forever New, Michelle also hosts conversations with some of the world's most inspiring millennial entrepreneurs featured on Forbes 30 Under 30 lists and TEDx stages.