Ep 161 – The Glass Half-Full Mindset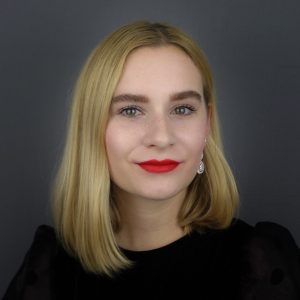 Ep 161 - The Glass Half-Full Mindset
Rejection, loneliness, anxiety; emotions us humans tend not to like. But sometimes, they can be the catalyst to change the course of our lives.
Ella Greenwood was just 13 years old when she began to suffer from mental health issues. At the same time as her career as an actress was beginning, Ella knew she wanted to share stories and add value to the world through film.
In today's Peers2Peers episode powered by Shopify, we speak with award-winning filmmaker and actress, Ella to hear how she developed her glass half-full mindset, how she started a fully-fledged business as a teenager and her advice for those of us struggling with anxiety and depression.
*This episode cover's topics of mental health, depression and anxiety and may be triggering to some listeners. If you or a loved one is in need of help, please contact Lifeline on 13 11 14.*
Ella Greenwood:
Did you struggle with your mental health as a teenager? According to Beyond Blue, 13.9% of young Australians aged 4 to 17 have experienced mental health disorders in the past 12 months. While the focus for young people should be on receiving help and dealing with mental illness, one young woman turned her heartache into hope.
Today's Peers2Peers guest is Ella Greenwood, a 20-year-old British filmmaker, actress and Founder of Broken Flames Productions. At age 18, she wrote, directed and produced the short film 'Faulty Roots' to raise awareness around mental health struggles in teens. She's now a Forbes 30 Under 30 honoree and has been featured in Huffington Post and Variety amongst others. In this candid chat, Ella shares how she got started in the cut-throat industry of film, why she is redefining mental health in the media and how to deal with rejection as a creative.
Street Cred:
Ella Greenwood is an award-winning filmmaker, actress, production company Founder and Forbes 30 Under 30 honoree. At age 18, Ella wrote, directed and produced the short film 'Faulty Roots' to high acclaim.
With a film about mental health awareness in teens under her belt with more to come, Ella aims to redefine mental health conversations in the media through her work.