Ep 158 – The Co-Founder of byFood On Taking The Road Less Traveled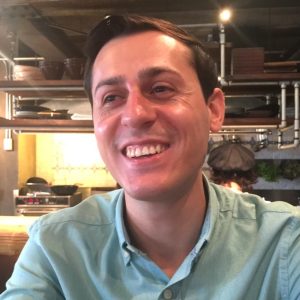 Ep 158 - The Co-Founder of byFood On Taking The Road Less Traveled
Hailing from a town two hours outside of Istanbul, Turkey to studying in the rice fields of Japan, Serkan Toso's entrepreneurial journey has seen him explore the world.
However, as one of the Co-Founders of byFood, a platform for tourists to discover Japan's best cuisine, it hasn't always been smooth sailing.
In this episode, Serkan shares how he began a business in a foreign country, why he took a different path from his family, and his networking advice for any other migrant entrepreneurs out there.
Serkan Toso:
As the youngest of eight children, Serkan Toso had a well-trodden path laid out for him: Go to a vocational high school before beginning work in a factory.
Being left to his own devices as the last-born sibling, Serkan began to dream of a different life and after being inspired by his teachers and working hard, he got accepted into one of the most prestigious universities in Turkey.
After a move to continue his studies in Japan, Serkan is now the Co-Founder of byFood, Japan's one-stop shop for tourists looking for delicious cuisine.
In this Peers2Peers episode, Serkan shares the struggles of getting an idea off the ground as a migrant, the culture shock that comes with studying in a foreign country and the power in aligning with someone on the same journey as you.
Street Cred:
Serkan Toso is the Co-Founder of byFood, Japan's top platform for tourists to discover and book eatery experiences.
He also holds a Masters degree in E-Business Management from the International University of Japan and is a Forbes 30 Under 30 recipient.