Ep 156 – Finding Comfort In The Discomfort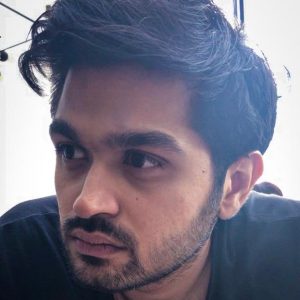 Ep 156 - Finding Comfort In The Discomfort
Have you ever felt worse after scrolling social media? With new houses, shiny cars and business wins, sometimes our feeds can feel like a never-ending highlight reel.
In today's episode, Managing Partner of digital marketing and advertising agency, Eikon7, Shayan Mahmud shares his thoughts on how social media is warping our ideas of success and expectations.
Managing three global businesses, Shayan is no stranger to failure, perseverance and knowing that there's more to scaling a company that meets the social media eye.
Powered by Shopify, this episode is a jackpot of wise words for the entrepreneurial spirit.
Shayan Mahmud:
Most of us remember the sensation of arriving in a foreign city.
The new sights and smells, the drastic change in temperature, every cell tingling with anticipation for our next big adventure.
When today's guest arrived in China, he knew no-one. Armed with a language barrier and culture shock, Shayan leaned into the discomfort of a foreign place to learn more about himself and business.
Powered by Shopify, this episode of Peers2Peers is a chat with Shayan Mahmud, one of the Founders and Managing Partner of digital marketing agency, Eikon7. With offices in Pakistan, Rwanda, Romania and the U.A.E, Eikon7 are helping companies and communities to connect in a globalised world.
A Forbes 30 Under 30 recipient who is full of wisdom, Shayan shares the story of growing up in Pakistan, his tips and tricks on managing three (yes, you read that right) global businesses and how he finds comfort in the discomfort.
Street Cred:
Shayan Mahmud is the Managing Partner of advertising and digital marketing agency, Eikon7. With global offices located from Pakistan to Rwanda, Eikon7 is helping both companies and people to connect and communicate in the modern world.
A Forbes 30 Under 30 recipient and alumni of Regent's University London, Shayan is also overseeing the company Trademor where he helps businesses to sell and market on eCommerce sites like Alibaba.