Ep 150 – Follow That Voice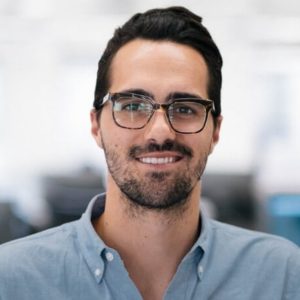 Ep 150 - Follow That Voice
After having his company, Kit, acquired by none other than Shopify, today's guest knew he had to listen to the voice inside of him and keep pursuing his purpose. A former Shopify Product Director, Michael Perry has co-founded four businesses throughout this time as a software start-up superstar. 
Now, his latest venture, Maple, has raised more than $3.5 million in seed funding and is set to change parent's lives (including his own) forever. 
Powered by Shopify, today's ep will have you tuning in to that inner voice and feeling passionate about finding your purpose.
Michael Perry:
Grit. Tenacity. Courage. The drive to keep showing up despite rejection, after rejection, after rejection, after rejection. These qualities are essential for any entrepreneur. 
But none more so than today's guest, Michael Perry. 
After his company, Kit, was acquired by Shopify (yes, the Shopify), Michael found himself in a "dream job". But it wasn't until that voice inside of him told him it was time to move on, that he took the leap (again) and decided to pursue something that would change his world and hopefully, the lives of millions of other parents. 
With a gutsy spirit that saw him working from the age of ten years old, Michael was exposed to grit and passion as a child of young, working class parents. In this episode, Michael shares why his childhood struggles and desire to create a different world for his family, inevitably resulting in a game-changing entrepreneurial career.
A father of one with another on the way, the Founder and CEO of Maple shares with us his pearls of wisdom on why becoming a parent changed everything for him. 
We promise, peers, this interview will get you fired up on purpose, passion and have you ready to listen to that voice inside of you.
Street Cred:
Michael Perry is the Founder and CEO of parenting app, Maple. Designed to help families better manage their busy schedules, the app is a task-master, social platform and parental marketplace all at once. 
A Forbes 30 Under 30 listee, the talented entrepreneur's former company, Kit, was acquired by none other than Shopify.