Ep 149 – Find Your Specialty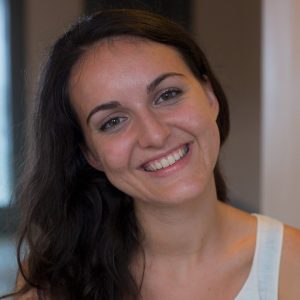 Ep 149 - Find Your Specialty
Founded in 2017, today's guest is the brilliant Iva Gumnishka, CEO of Humans in the Loop. Through her social enterprise, Iva and her team are providing employment opportunities in the data industry to people affected by conflict. 
Thanks to @shopify, we sat down with Iva to hear about her experience with culture shock, choosing adventure and risk over stability, and what advice she wished she'd heard four years ago.
Iva Gumnishka:
Sometimes, the bright lights and big city can catch our eye. The excitement of new people, places and adventures makes us think that everything will be better once we arrive.
While today's guest admits she grew a lot during her time at New York's Columbia University, after witnessing the refugee crisis going on in her own country, she knew she had to head home and work on a solution. 
Bulgarian, Iva Gumnishka is the CEO and Founder of social enterprise Humans in the Loop. 
The hybrid company is split into two, with one area focusing on providing employment opportunities and the other offering training and upskilling in data and AI to people who have been affected by conflict. 
Now a Forbes 30 Under 30 recipient, Iva wasn't always so sure of herself or her ideas. 
In this candid and honest interview, Iva shares her experiences with American culture shock, why digging deep during setbacks is crucial and why there's power in choosing what you enjoy (rather than what looks good on paper).
Street Cred:
Iva Gumnishka is the talented Founder and CEO of Humans in the Loop, a social enterprise which provides training data and human input for the supervised and semi-supervised Machine Learning industry. 
Passionate about human rights issues, Iva also founded the Humans in the Loop Foundation, the charity arm of her hybrid social enterprise. Through this Foundation, Humans in the Loop provides critical training and support to workers of refugee status and those affected by conflict with an aim to lessen the need for humanitarian aid.