Ep 148 – Meals For Change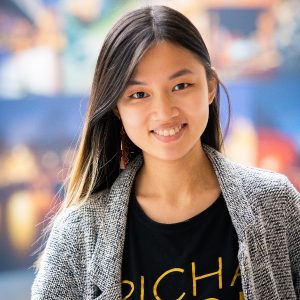 Ep 148 - Meals For Change
Powered by Shopify, this week's guest is Swee Lin Lee, one of the clever brains behind the refugee platform, PichaEats. Founded after volunteering in a KL refugee living centre with her two business partners, Swee Lin created a solution to the problem of young children abandoning their education to support their families. 
In this episode, we sit down with Swee Lin to hear about her journey to entrepreneurship and how not being interested in her university studies changed her life path.
Swee Lin Lee:
Were you someone who felt bored by their studies? Did you take for granted the privilege of having a support network and an education? Today's guest was one of those people. But instead of dropping out of University in Kuala Lumpur, Founder of PichaEats Swee Lin Lee volunteered at a refugee learning centre. 
It was here that Swee Lin Lee and her business partners, Suzanne Ling and Lim Yuet Kim saw the high rate of children beginning to drop out of school. Due to their refugee status, many kids as young as ten had to leave the family home and the security of education to earn money and help their parents survive. 
In today's episode, Swee Lin sits down with us to share her path to entrepreneurship and how through recognising her privilege, Swee Lin and her partners began PichaEats, to ensure local refugees can sustain themselves and in turn, the next generation of children.
Street Cred:
Swee Lin Lee is one of the Co-Founders of refugee social enterprise PichaEats. Founded in 2016, their mission is to ensure that through cooking,  refugee families can support themselves and their children. PichaEats has sold more than 250,000 meals and been featured on Gen T and Forbes 30 Under 30.