Ep 142 – There Is Always A Choice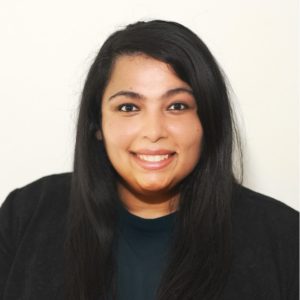 Ep 142 - There Is Always A Choice
Shireen Jaffer is the co-founder of Edvo, an edtech company empowering people to think for themselves and forget their own stories. But two minutes into this chat, we thought she could give Oprah a run for her money.
In this uplifting and (damn) motivating interview, Shireen gets real about what actually matters in the real world as opposed to what school and society tells us. She shares her tactics on how to gain clarity on what we want and why committing to ourselves is hard but not impossible.
Shireen Jaffer
Shireen Jaffer grew up in Pakistan before moving to the United States, a few months after the 9/11 attacks. During this time, Shireen's parents were separated for five years. It's not exactly the backdrop that comes to mind when we envision 'The American Dream' but for Shireen's parents, it was the start of something they had long hoped for their children to experience: a good education.
But education became a sore point for Shireen, a place of pressure and rigid expectation that saw her work from the age of 14 in order to have the extra-curricular experience needed to apply for college. It didn't take long for Shireen to realise that the things she was taught that mattered in the school system,, had no weight in the real world. What we need to thrive outside of school (good communication, how we think, how we work, what we care about), isn't being taught within it. So, Shireen went ahead to create a business that equipped students with the tools they need to thrive outside of school, helping them to realise what they want and who they are. The result was her first business, Skillify, a job-prep platform helping graduating students prepare for the modern workforce. And now, her second, Edvo,  an edtech company that provides the tools for a life full of meaningful learning, critical thinking, and self-reliance. 
In this motivating and uplifting interview,  Shireen reflects on the role her upbringing played in shaping her outlook on education, how we can commit to ourselves, and why the secret to knowing what we want to do is in trying everything.
Street Cred:
While building her first company, Skillify, Shireen Jaffer found that many of the top schools she worked with were not preparing students for the modern workforce. With her co-founders, Jaffer built a better job-prep platform. With her second edtech company, Edvo, Shireen is working to empower people to think for themselves and forge their own stories.