Ep 136 – Why, why, why?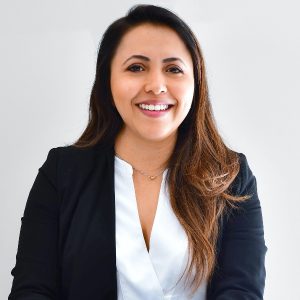 Ep 136 - Why, why, why?
How can we progress when everyone around us is urging us not to go forward? That's a pain today's guest, Cristina De la Peña knows all too well.
An architect turned-tech-entrepreneur, Cristina left Mexico to pursue a career in Paris, only to return after her then-business partner told her she was the 'weak link.' With her self-worth in question, Cristina stopped focusing on 'who' she was and began to ask herself 'why' she wanted to continue. 
Finding your 'why' is at the centre of today's episode as Cristina shares her experience of being the 'odd one out,' looking for a support system outside of intimate relationships and how to embrace independence.
Cristina De la Peña
Most of us grow up striving for independence, so when Cristina De la Peña found herself walking the streets of Paris crying, something wasn't right (and no, it wasn't a case of a stale baguette).
As the CEO and Co-founder Synapbox, an A.I Powered content testing startup, Cristina is used to navigating the real world through the lens of a digital one. But growth, even in business, happens outside the screen.
Cristina isn't your typical entrepreneur, yes she dreamt of success as a child and yes she excelled at her first career as an Architect, but Cristina 's first start-up didn't fail. She was kicked out from it before she began. Told she was the 'weak link.' Told she 'should leave.' Told she should 'stay in Architecture.'
This episode is all about recognising our own potential: why we should try and why it's up to us to make it happen. 
In this chat, Cristina shares the importance of therapy, how to find our why and the challenge of finding yourself again.
Street Cred:
Cristina is a former architect and technology innovator wanting to reimagine the digital world to influence how we react in the real one. As the Co-Founder and CEO of Synapbox, Cristina harnesses emotional recognition, eye tracking, and surveys to understand consumer engagement. She is a Forbes 30 Under 30 alumni.